Follow the below steps to setup assets on your account
1. Check that you have assets enabled in your account and that you have user permissions to access these as shown below: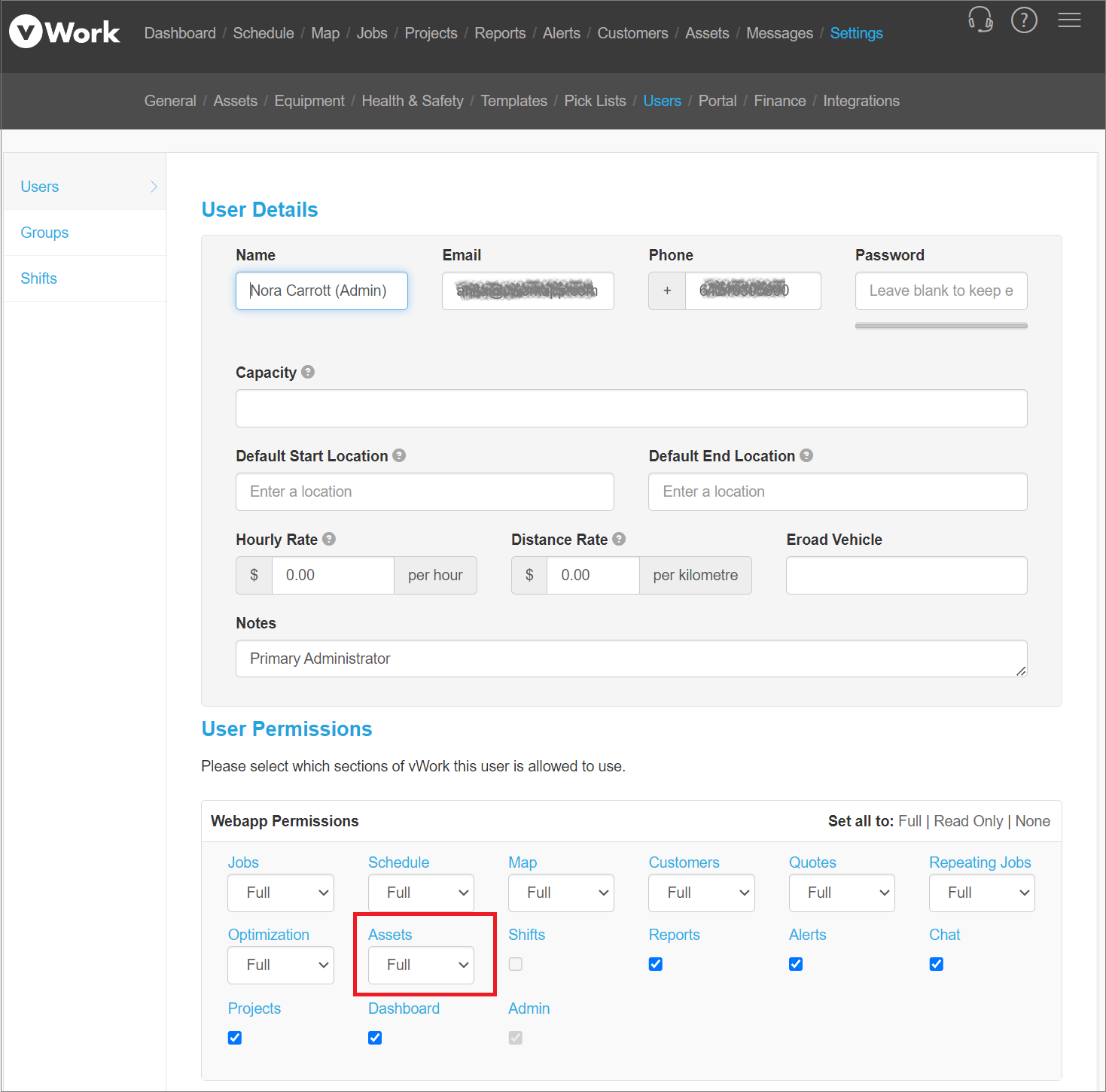 If you do not have Assets enabled please Contact vWork support
and we can turn it on for your Enterprise account.

2. Go to the assets tab in vWork here and you can manually add your assets.
Or you can choose to import them in bulk with a CSV file on the asset import page. We also have a good article on bulk importing assets here.

3. Setup your additional static asset fields if needed. These can only be read only or hidden as they are just designed for information.

Go to Settings > Assets in vWork or the direct link here
Then you can add your extra fields one by one.
These will appear on ALL assets and if removed will remove from all assets.
4. Import your assets if needed.
You can import your assets in bulk via a CSV file (spreadsheet)
The detail you can include on your asset import is below:
| | | | | | | | | | | |
| --- | --- | --- | --- | --- | --- | --- | --- | --- | --- | --- |
| ID | Third party ID | Name | Model | Serial | Cost | OwnerID | Owner Name | Address | Lat | Long |
An easy way to get a formatted asset list is to manually add 1 asset, then you can export this to a CSV file using the export button. Then you can add all of your additional assets in bulk to the spreadsheet and then import the list.

5. You can then add your asset to any job as shown below.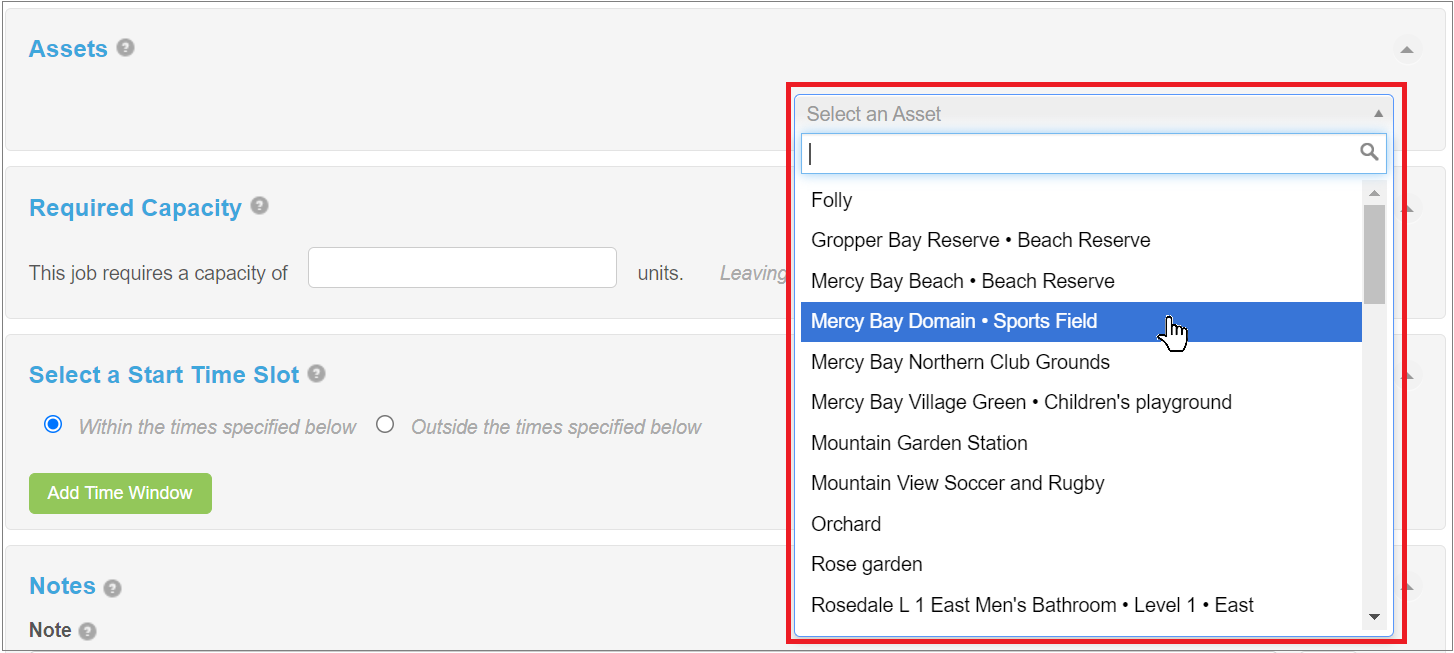 Importing Groups, Hazards and Tags with your Assets

When you are importing hazards or tags with your assets, there are a few rules to adhere to.
- The group name must exactly match the existing group.

- You must use the hazard ID or tag ID. These hazards and Tags must already exist in vWork.
- When importing multiple hazards, tags or groups with assets in a CSV file you must separate the ID's with a | symbol ("Shift+\" on your keyboard).
For example, to import tag ID's 123, 124 and 456 into one asset, your csv cell would look like: 123|124|456
This is the same for importing multiple hazards and groups.
Adding Assets to Repeating Jobs
We have a detailed article on adding your assets to customised repeating job schedules here.

**Please be aware if you give an asset a customer owner or group they will only show for jobs for that customer or group.