What is a job?
A Job is a discrete piece of work completed by a worker. Each job is created, scheduled, completed and invoiced separately.
Why do I need to create a job?
If you can't import all of your jobs into the schedule from other systems, you will need to create a job manually.
Before you Start
When you first log into your vWork account you will have one default job already showing on your schedule.
If you have signed into your phone correctly then you should also see this appear on your phone. Click here to see an easy way of setting up your users phones.
When creating a new job, you first choose the job template that you will use.
See here about Creating New Templates 
Creating a Job

 To create a new job - simply click the New job button. If you are using the New jobs page the button is blue as above.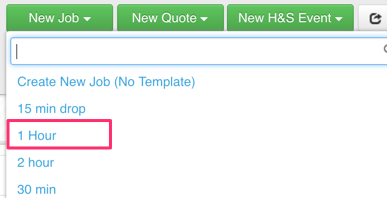 You will then see a drop down of all of your templates. You will note that one of the options here is "Create a New Job with (No Template)". That option is available in the settings menu.
 In this example I chose the '1 hour' template. This is a pre-defined template that I set-up earlier.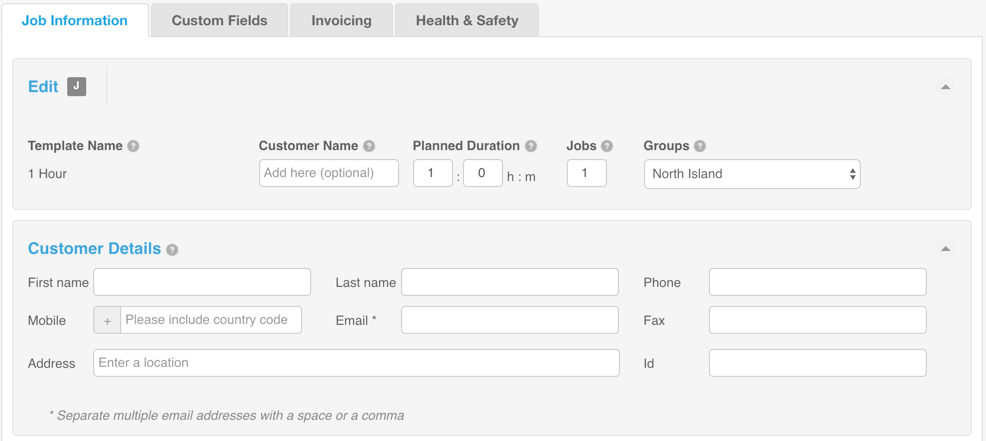 You will then see the Job Editor screen. This is where you input all the relevant information about a job.  Steps are completed by the worker and this is how we determine the progress on the job.
Click on the custom fields tab so you can define what information needs to be conveyed or captured in the job.
What you see in this job editor is all controlled by the template you selected.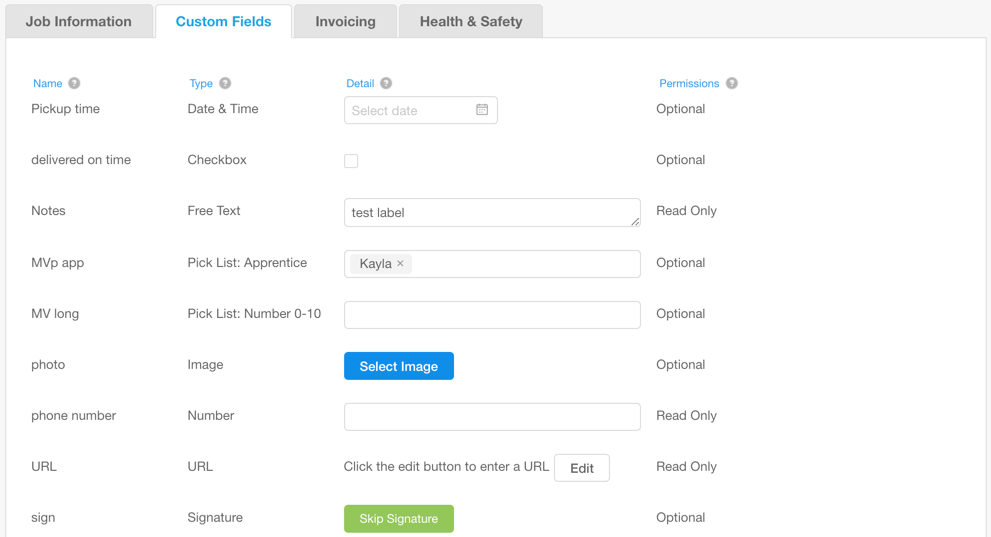 Once you have finished creating a new job - simply click the 'Create job' button at the bottom of the page. 
If you have selected a start time - then this will appear on your workbench at the time specified. If not, it will simply appear on the left hand panel.
At this point - you can  also assign it to a worker.  The button will then become "Publish Job"
(Helpful Tip - If you want to create multiple jobs with the same details, you can use the "Jobs" field at the top of the page to specify how many jobs you want to create.)