Follow the below steps to create a new user (worker)
New accounts are created with one worker when you signup. This will be the name, email address and password you selected during the signup process.
If you want to add more users simply follow the steps below: 
1. Click on Settings.

2. Then Click Users 


3. You will then see the main user admin page.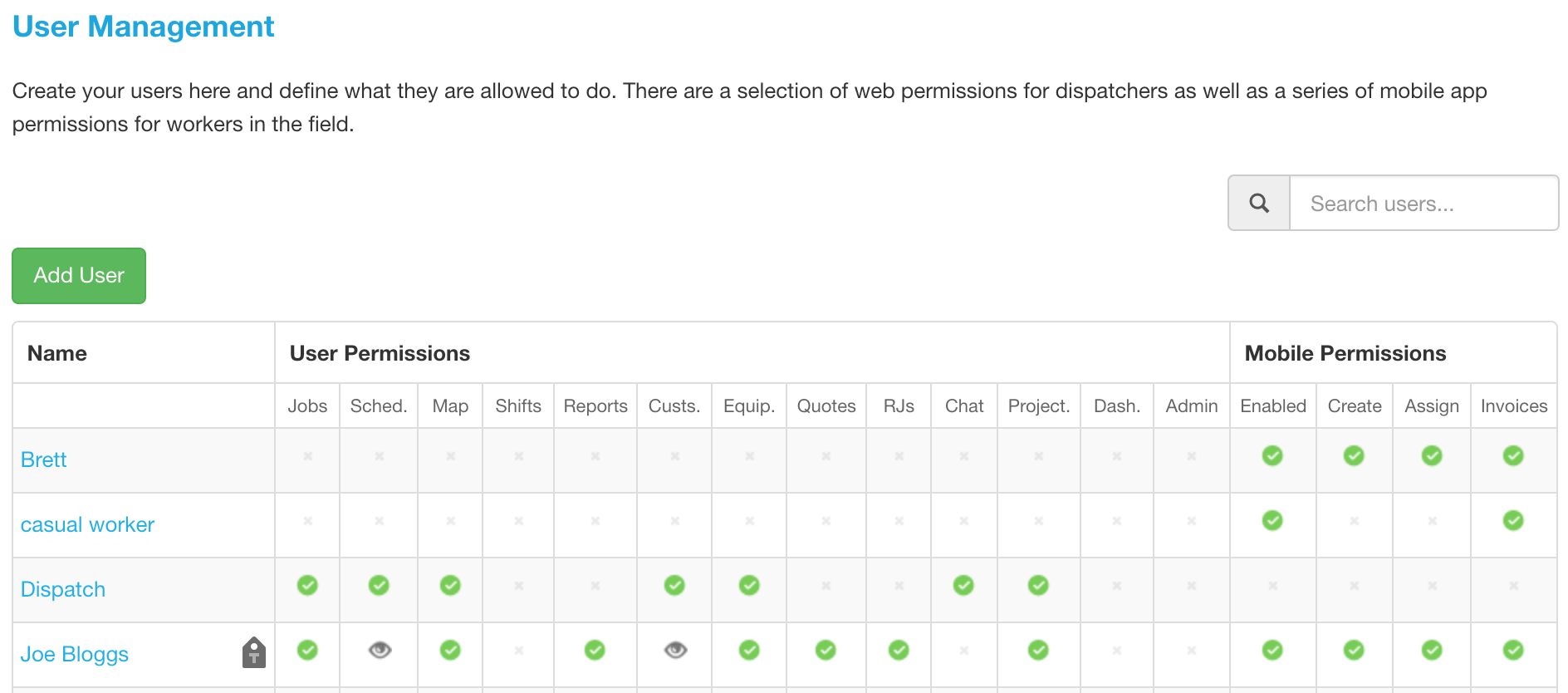 4. Click Add User then fill out the details and select what they can access.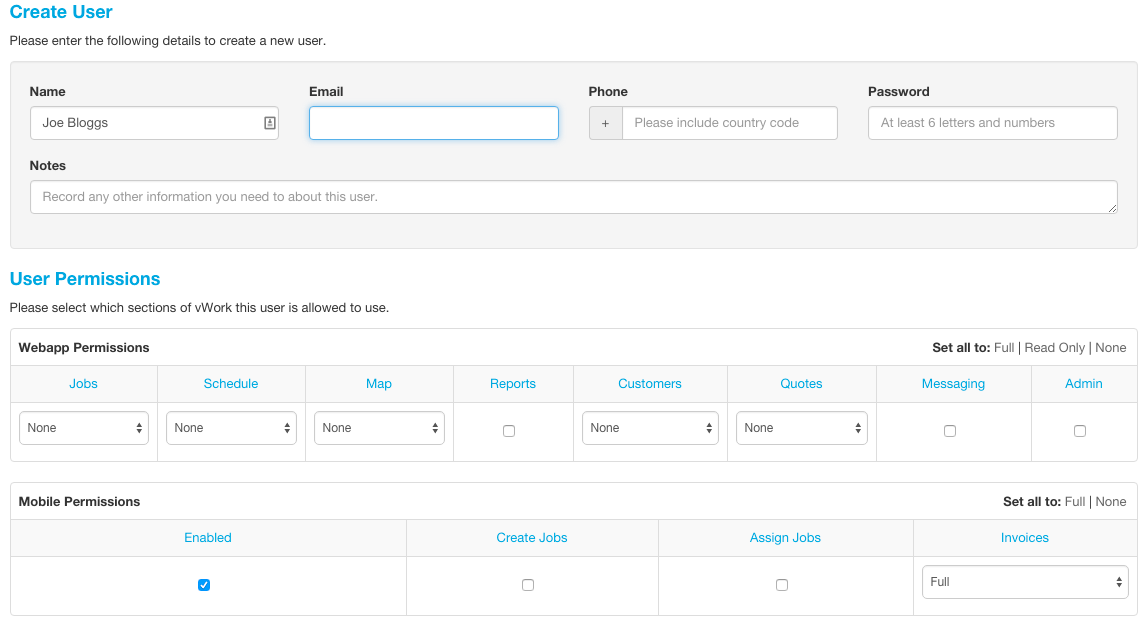 There are a few important things to note when creating or editing workers:
The Webapp Permissions set's what a user can see when logging into the https://go.vworkapp.com page.
The Mobile Permissions controls what your mobile workers can do on the iOS or Android applications.
The worker that is created on signup - has all permissions set
You need to have at least one admin user for your account
The question marks next to each permission will help you decide what you need for your workers. 
Any changes to the mobile workers usernames and passwords will also need to be changed on the mobile device
You have a 30 day free trial when first signing up and you can add as many users (workers) as you like. After that period you will be charged for each user depending on your pricing plan. These can be found here 
All trials start out with the Business Plan.
Sending a link to your Mobile Users
To assist you with easily setting up your mobile workers we have added two SMS features*.
Send a Text link to the mobile workers phone that allows them to simply click it to start the download of the application
Once the vWork mobile app is on the phone - you can have them automatically login using another Text link
To access this menu simply click on the worker you wish to edit and scroll to the bottom of the page
*Please note that your worker will need to have a valid mobile number attached to them.