Connecting Salesforce to vWorkApp is easy and painless, here's how:
1. Login to vWorkApp as an administrator.
2. Go to Settings and click on the Integrations tab.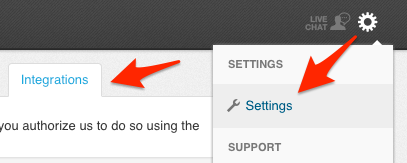 3. Click "Authorize Salesforce".

4. This will take you to a Salesforce Login page, login with your Salesforce username and password.
5. Once you are re-directed back to vWorkApp, you should enable auto-sync.
6. You also have the option of adding and custom fields from your Salesforce tasks so they pull into vWork jobs you can add them here too.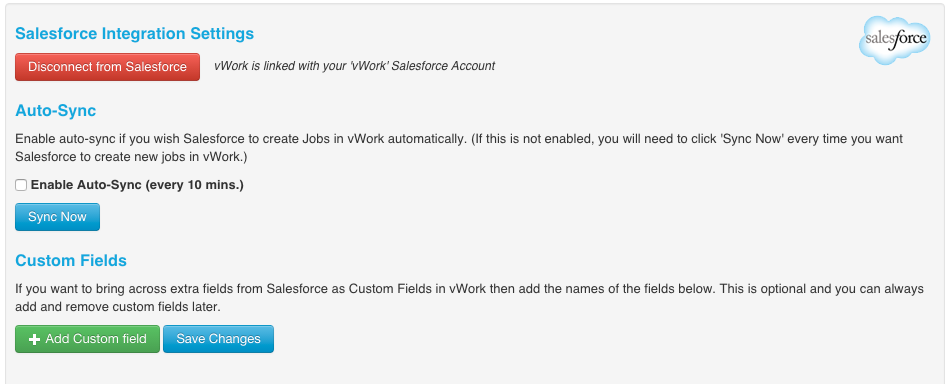 That's it. you are done. Salesforce tasks should now start appearing as new jobs in your vWorkApp account.
(Please note: this feature is only available on the Trial, Professional and Enterprise versions of vWorkApp. If you need to see which version of vWorkApp you are currently using, please click here.)