The best way to reset your password is to use the reset password link on the login page as seen below.
You can also contact your local vWork admin to have this reset for you if you are a vWork admin you can email support to reset this.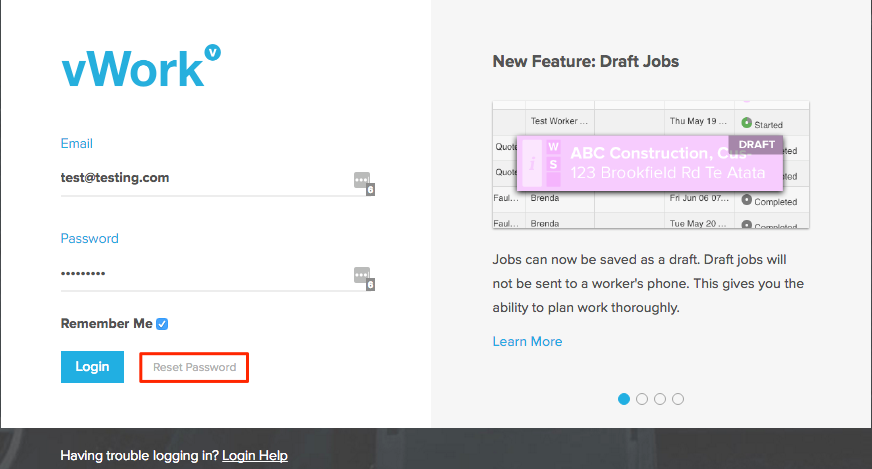 If you are a mobile worker you can also have your vWork admin reset this for you and send you a text link.