vWork enables a mobile worker to message other users who have the messaging permission enabled.
Messaging Notifications
When a mobile employee is messaged they will be notified of this as a Badge App icon on the vWork app, within the main menu, and also at the top right of the jobs list menu. You can navigate to the messaging screen by either selecting "Messages" from the main menu or from the notification within the jobs list.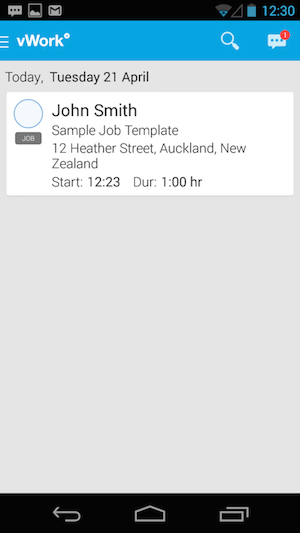 Reading Incoming Messages
Once you are in the messaging screen, you can tap to an existing message to open it.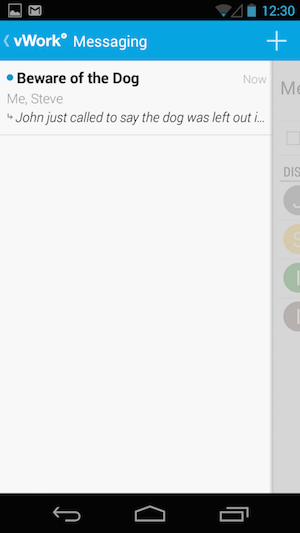 You can reply by simply tapping the bottom of the screen and typing your reply using the on screen keyboard. When you are done, tap "SEND".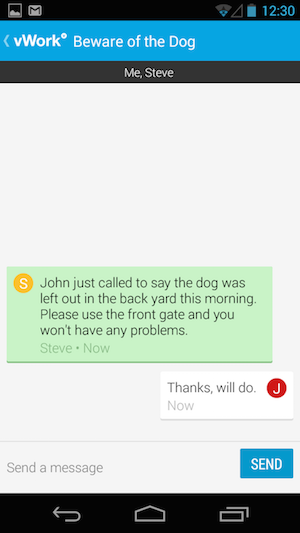 Your reply will be sent to whoever sent you the incoming message.
Creating a New Message
To create a new message select the compose new message icon "+" in the top right corner of the screen.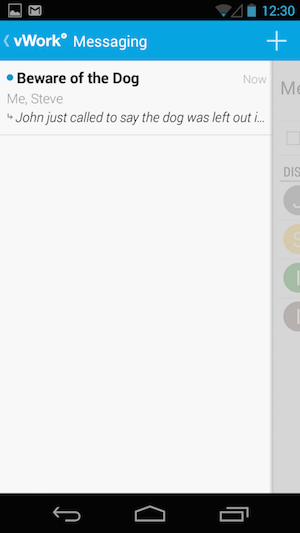 When composing a new message, you have the option to either send it to a selected recipient or a group of recipients. Here we have selected Steve. Tap "NEXT" in the top right corner to continue.
We are then presented with an option to refer this message to a particular job or not. The app will present a list of jobs that are currently assigned to the logged in worker.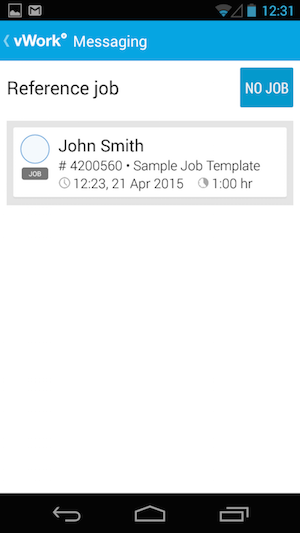 You can tag a message with a job reference or continue without selecting a job. Whichever option you select, you will now be prompted to enter a subject for the message.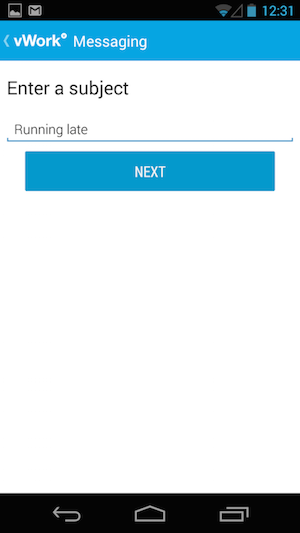 Once your subject is entered, tap "NEXT" to write your message.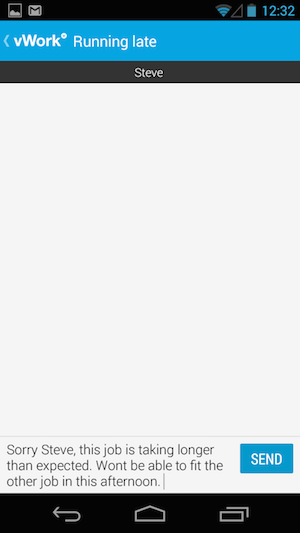 Once you tap "SEND", the message will be created and you will enter a message window. You can either send another message or return to the main messaging screen.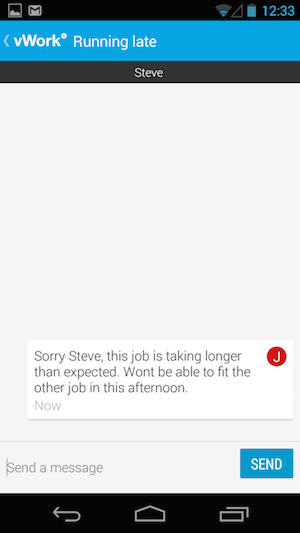 Creating a New Message from Within a Job
If you have selected a job from within the job list, then you also have the option to send a message from the job. Just look for the grey messaging icon in the top right corner, just beneath the job number.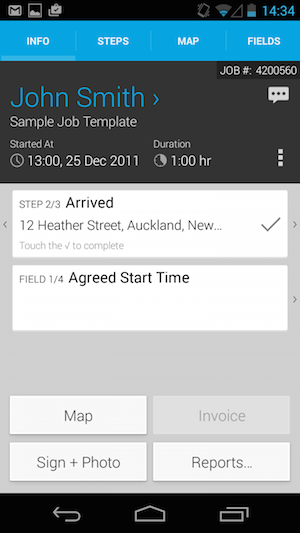 From here we are presented with three options: delete the filter that is only showing us messages related to this job, compose a new message, or view any existing messages about this job.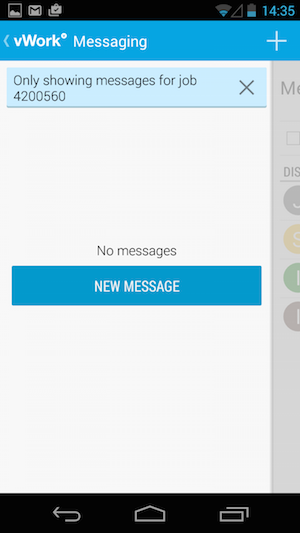 If you tap "NEW MESSAGE", you are then presented with a list of users you can message. After selecting your message recipients, tap "NEXT"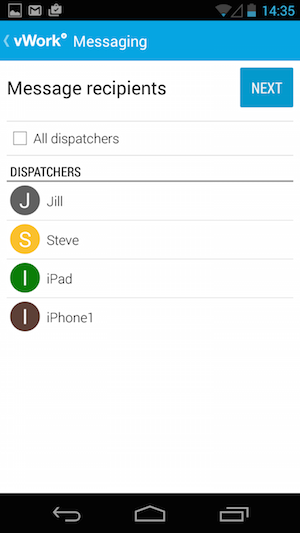 As you are already in a job, you will be prompted to tag your message to the current job. You can either remove the job tag, confirm the current job or select a different job.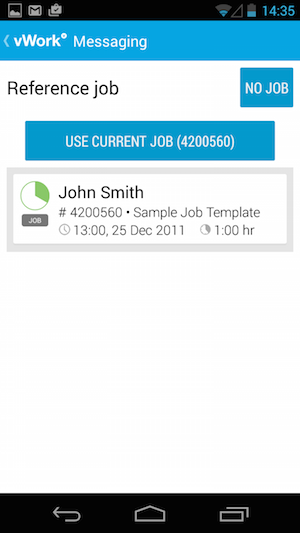 Once this is done, the rest is the same, enter a subject, enter your message, and click "SEND".