Once a quote has been completed by one of your mobile workers, it can be reviewed by a dispatcher or manager and emailed to the customer for approval.
Simply open the quote from either the jobs tab or the schedule tab and look for the send, approve and decline buttons at the bottom of the screen.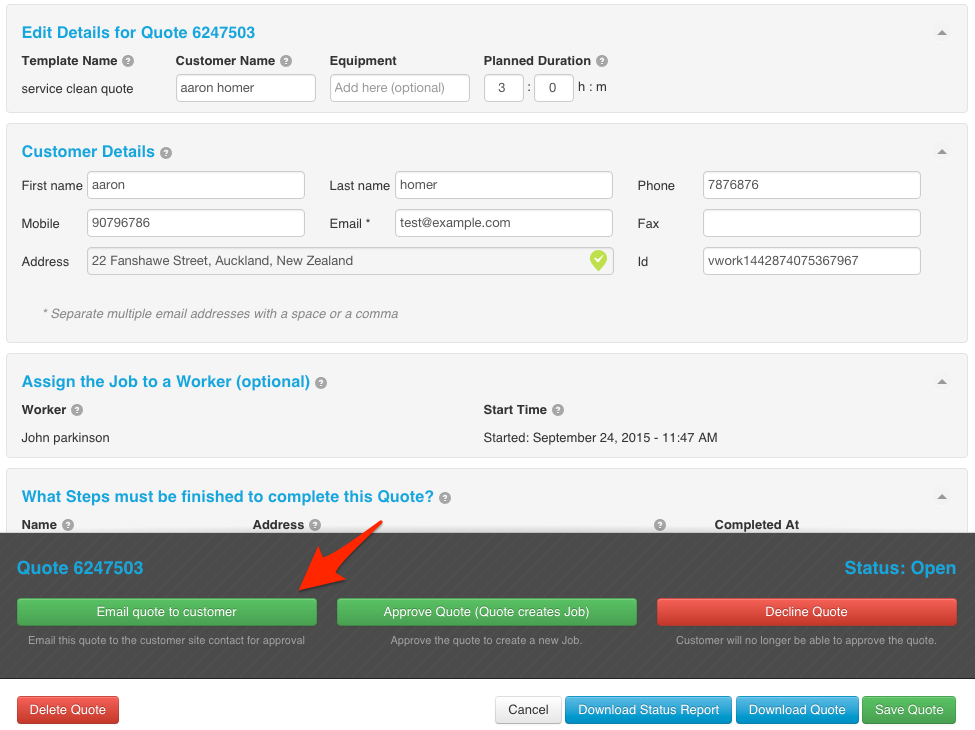 The dispatcher can either send the email to the customer or manually approve or decline the quote if they have spoken to the customer over the phone. If they choose to send an email the customer will receive the following email with the details of the quote attached as a PDF. (We send the email to the customer site contact email in the customer record.)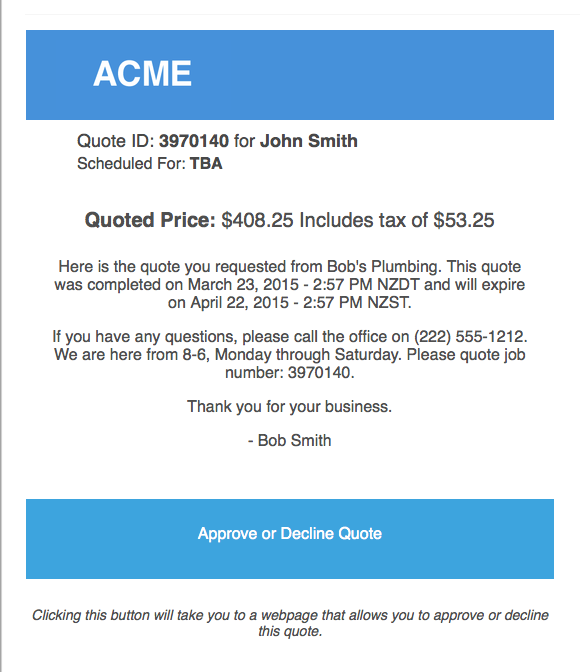 If they click on the "Approve or Decline Quote" button they will be presented the following webpage where they can either approve or decline the quote.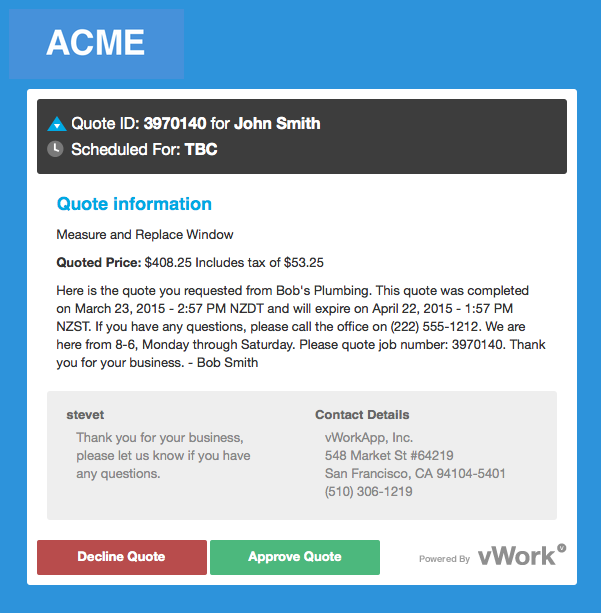 If the customer approves the quote, then a new job will automatically be created in vWork based on the details in the quote.