What is bulk assign jobs?
Bulk assign allows you to allocate multiple jobs to a particular worker all at one time.
Why should I bulk assign jobs?
Save time and energy by assigning all the jobs you want to assign to a worker.  
Select the Jobs you Wish to Assign
From the jobs tab within vWork you can view a list of all your jobs or search for specific jobs. Use the check box on the right side of the screen to select which jobs you wish to bulk assign.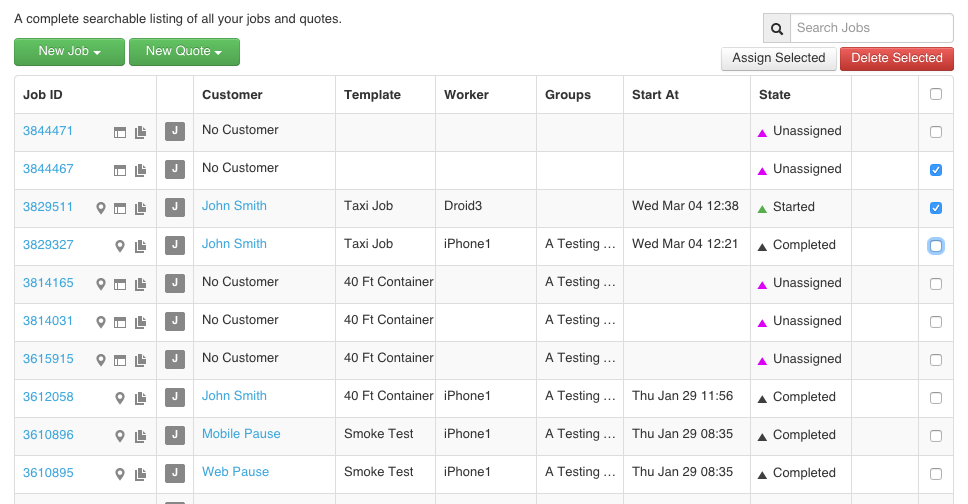 Assign Selected Jobs
When you are happy with your selection, you can click the "Assign Selected" button at the top of the list.
In the box that appears at the bottom of the page, you will need to select the new worker name as well as a new start time.
By default we will only use this new start time for jobs with no start time. If you wish us to use the new start time for all jobs, please tick the box for "Override Existing Job Start Times".
Click "Publish Jobs" when you are ready.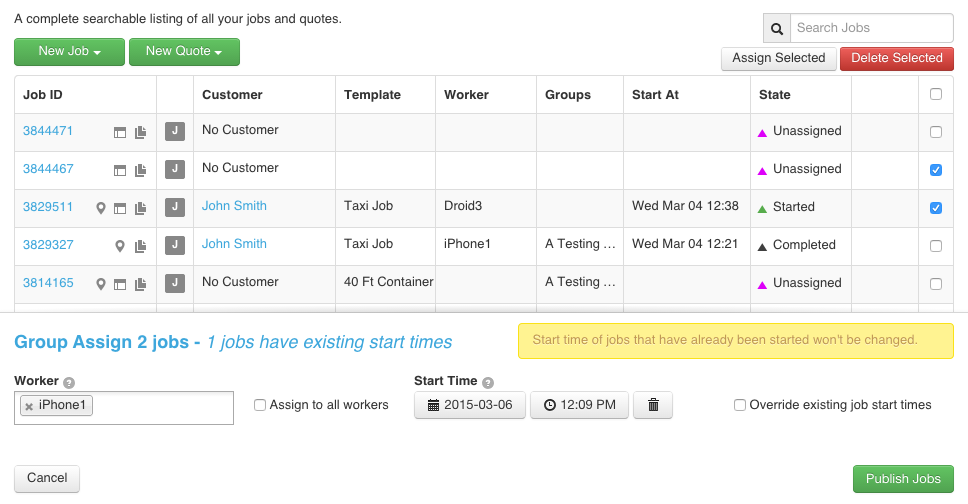 Using the example above, the result is that the two selected jobs have been re-assigned to iPhone1. The job with no start time has been given a new start time and the job that already had a start time simply gets re-assigned to the new worker at the old time.

Limitations 
Please note that you cannot re-assign jobs that have already been completed. If you attempt to do this, the rest of the jobs will be re-assigned, but you will get an error for any completed jobs.
You also cannot change the start time for a job that has already been started.