To Create my job.
Login and Click on the Jobs Tab on the start page. Then choose Create Job:

Fill out all of your required job details as below. All of these job options are set by the Portal admin.
- Number of jobs (if required)
- Requested Start Time and Date. (this is just a requested time and not guaranteed)
- Job Step addresses (if required)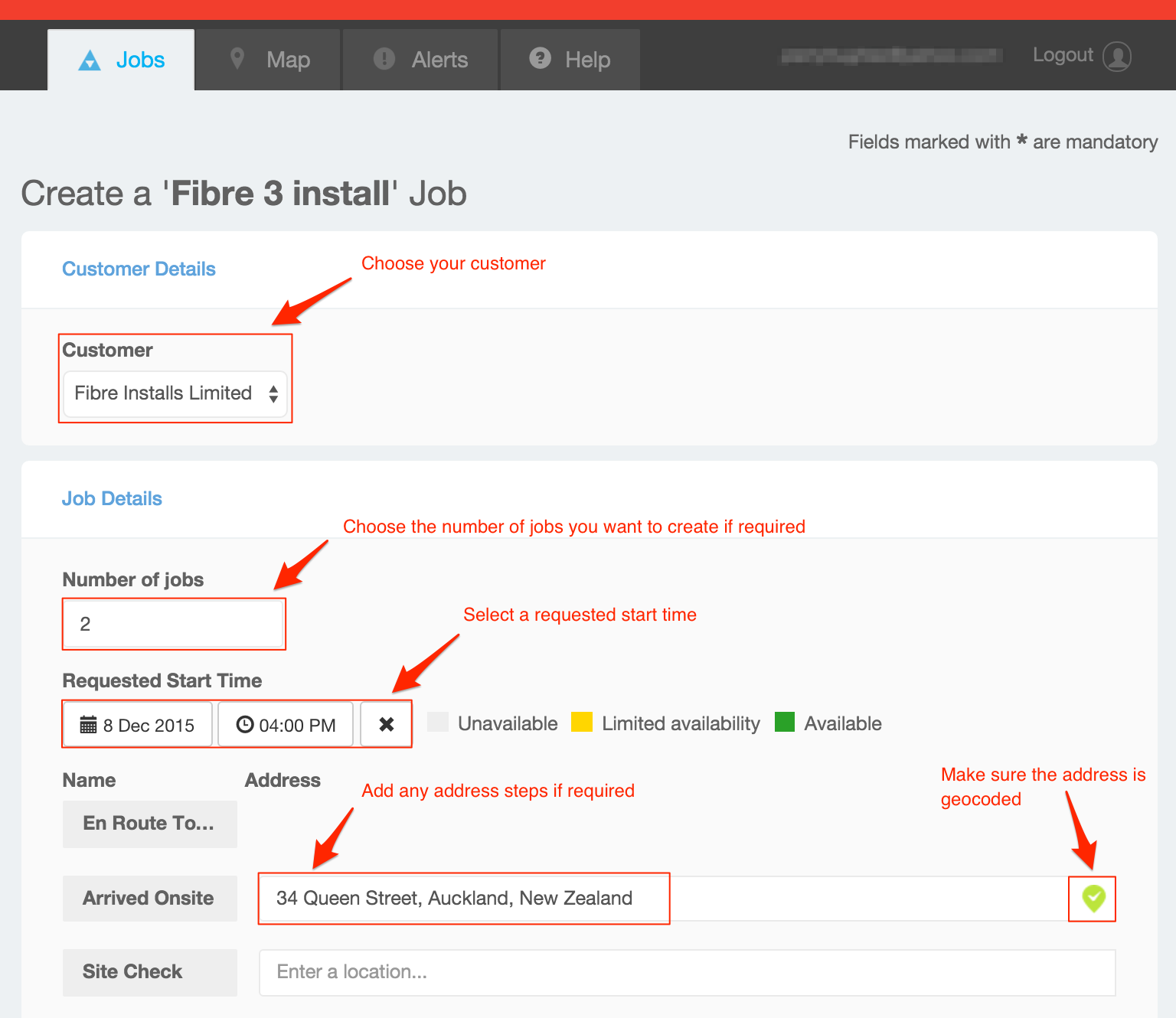 Once the job is created, go to the Jobs Tab.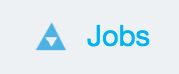 Then you can click into your job to view or edit it.

Job Statuses in the Customer Portal.
The job statuses on the above jobs list page mean the following:
Unassigned - The job has not been assigned yet.
Unpublished - The job is allocated but the mobile worker is unaware.
Assigned - The job is assigned and the worker is aware.
Started - One component of the job has been started (like travel to the job or actually starting the work.)
Completed - all of the components of the job have been completed
To Track my job.
You can track the job on the map (if allowed). Just click on the Map tab, then choose your job.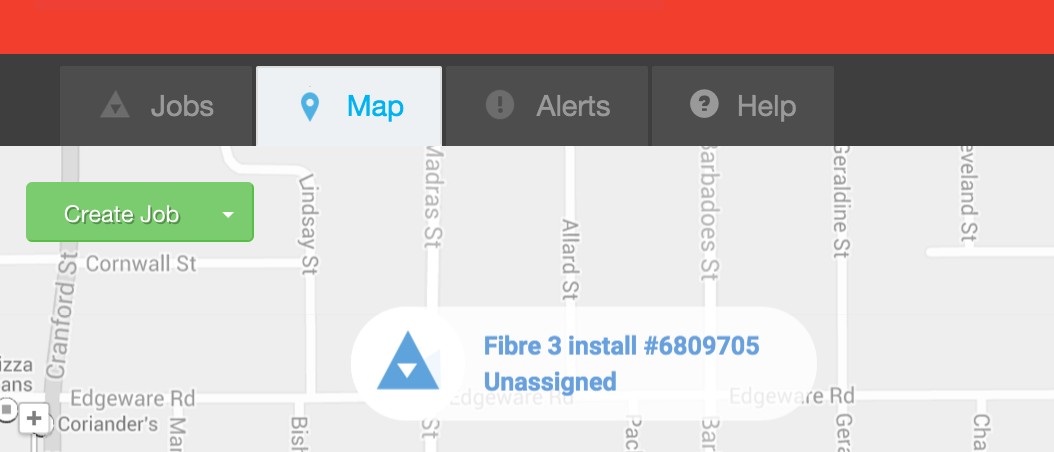 The job will be located on the map (if the address is geocoded) and the symbols below show the worker and location.
| | |
| --- | --- |
| The triangle icon is an active job | The round icon is a worker |
You can click on the Job Info tab on the right to get more detailed information as well.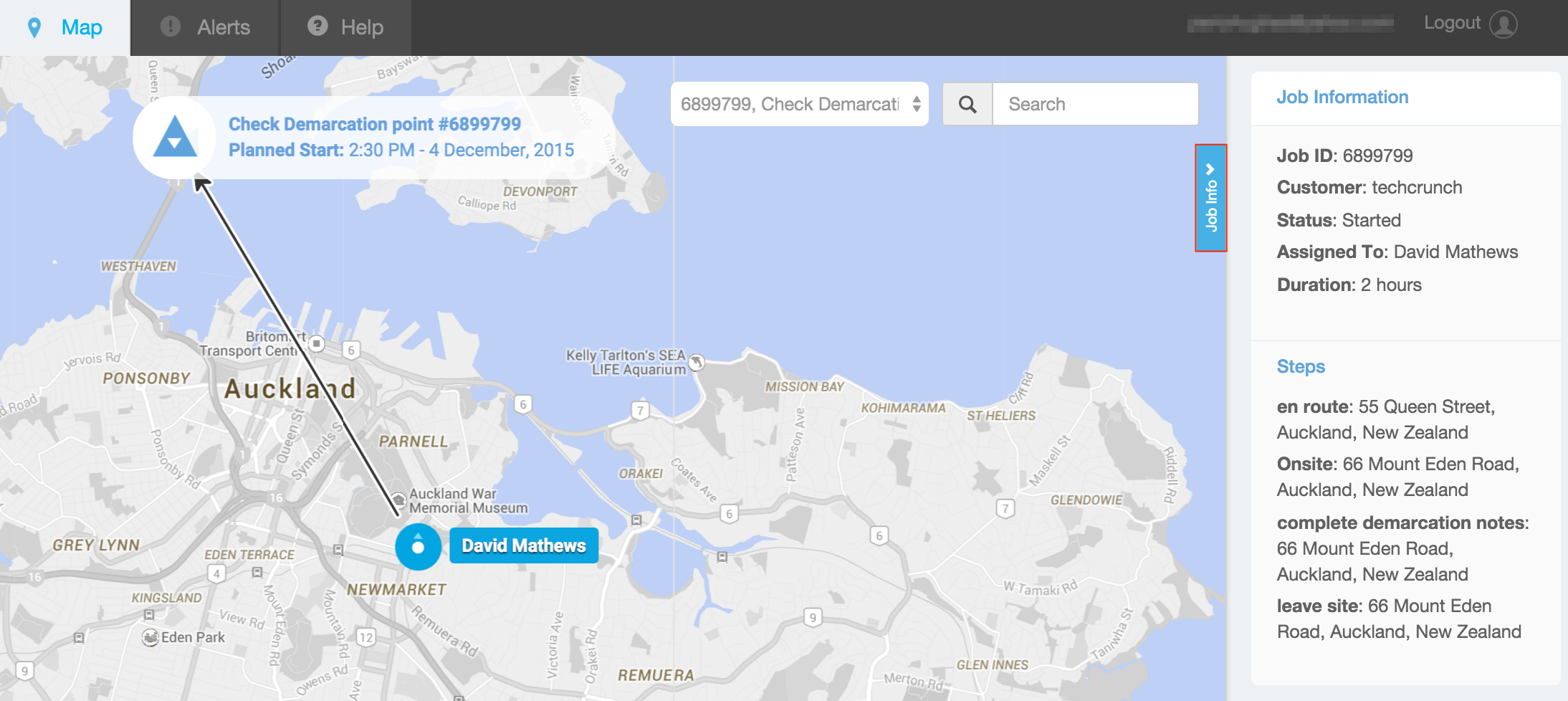 The mobile workers location is only accurate to 500m for privacy reasons.