What are hazards in vWork?
Hazards allow dispatchers and workers to identify and record hazards on a job.
Workers will not be able to complete the job until they acknowledge or sign the hazards identified.
You can add as many hazards as required and they can be added to jobs on the fly.
Hazards can have custom fields, acknowledgment signatures, your own custom declaration statement, and your own custom risk and control options.

Example of some typical hazards:

How to set up health and safety hazards in vWork.

1. Setup your risk and control picklists as shown below on the Health and Safety > Settings page in vWork.
These picklists define the values you can add to hazards. Below shows the defaults, you can customise these if need be.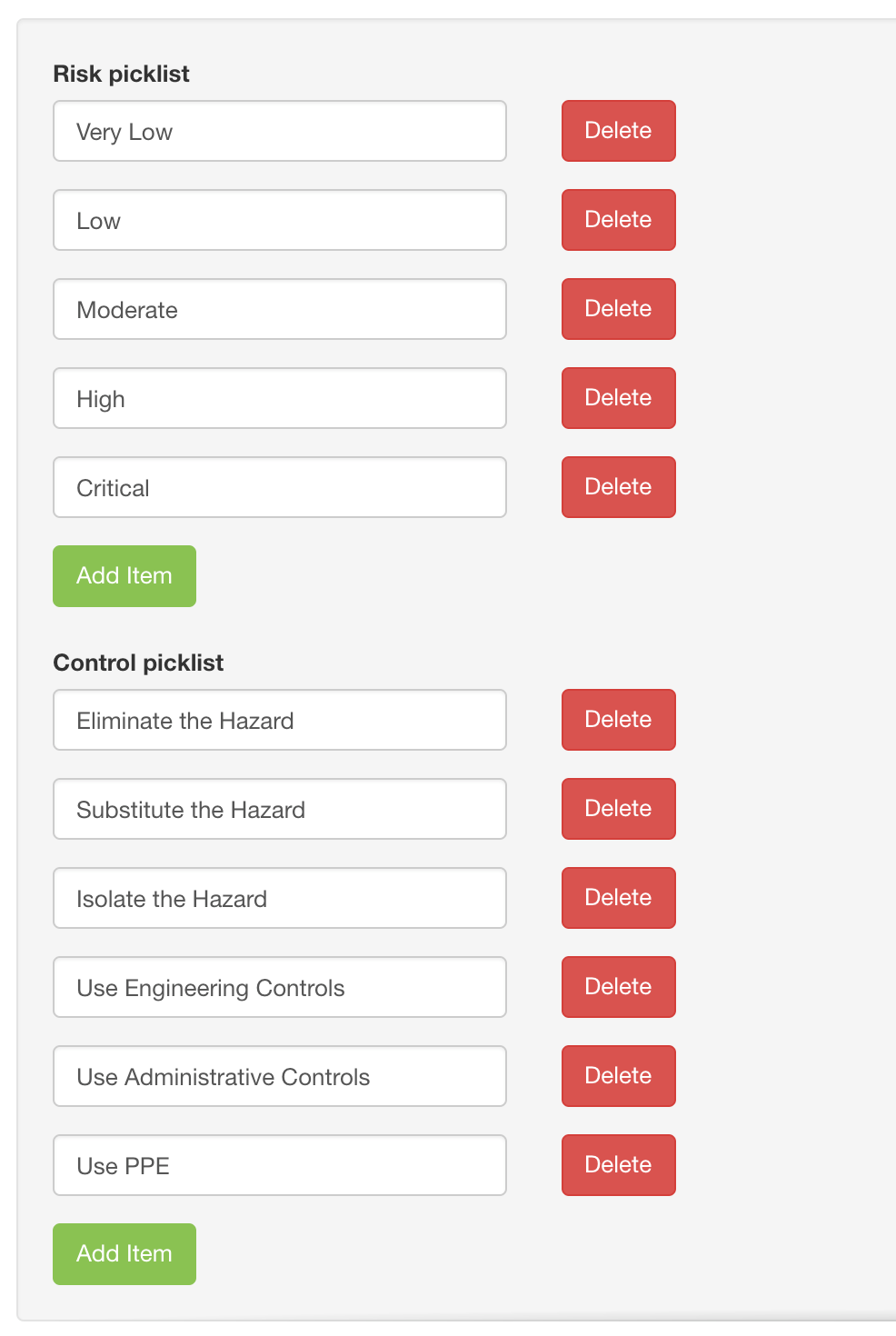 2. Check and customize your hazard signature declaration as shown below on the Health and Safety > Settings page in vWork.
Below is the default declaration, you can customise this to suit your business.

3. You can now manually create your hazards or import many hazards in a csv file.
Your workers will be able to add these to jobs on the fly as they are discovered or create a 'Custom' new hazard from the phone.
Workers and dispatchers can all create hazards.

Hazards can be added on the mobile device by your workers or through the web app at job creation, they are very flexible.

The 2 options are shown below to create your hazards, this can be done on the Health and Safety > Hazards page in vWork.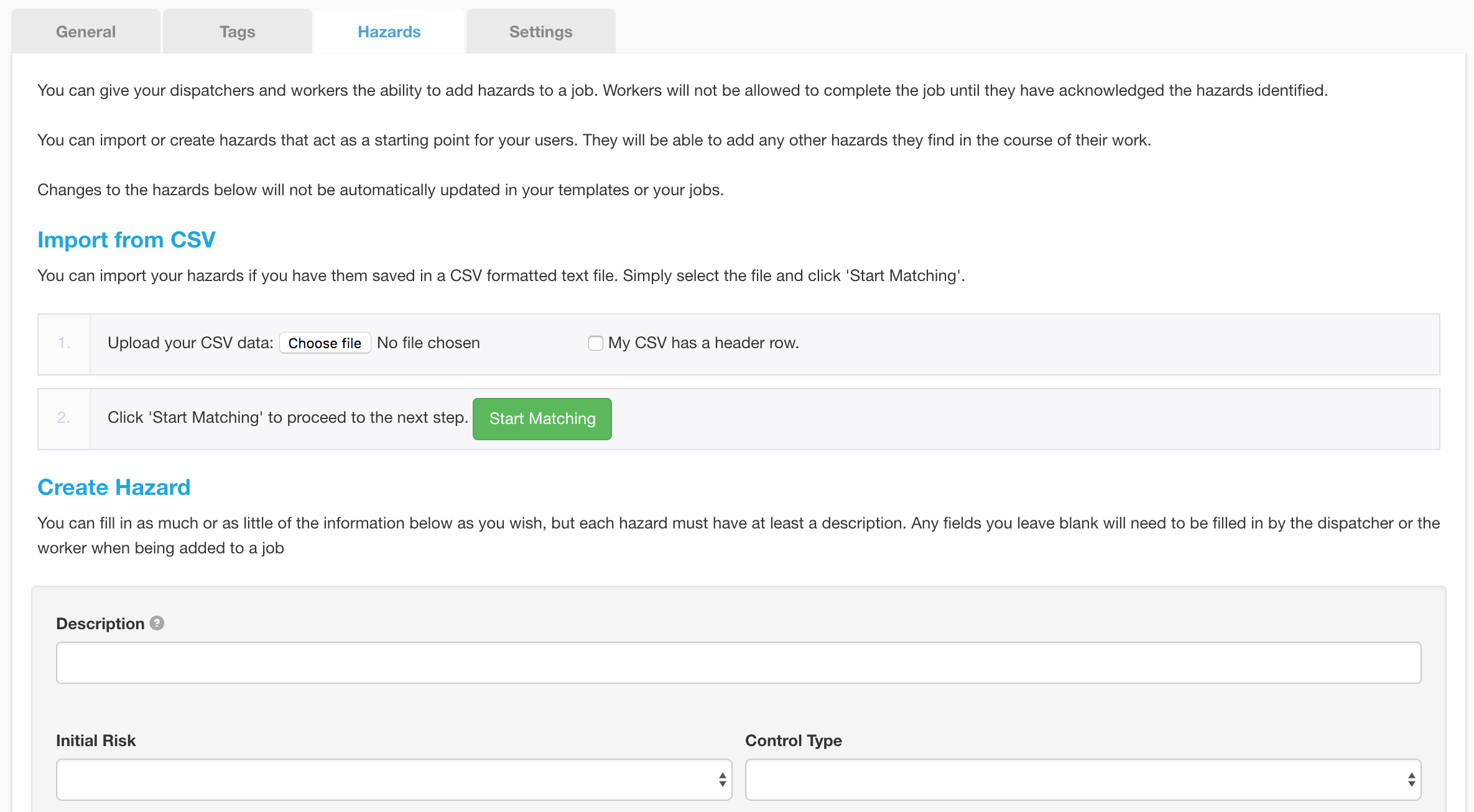 4. You can also add your own custom fields to any hazard, these could be for pictures and notes or similar. Below is and example of a typical building site hazard: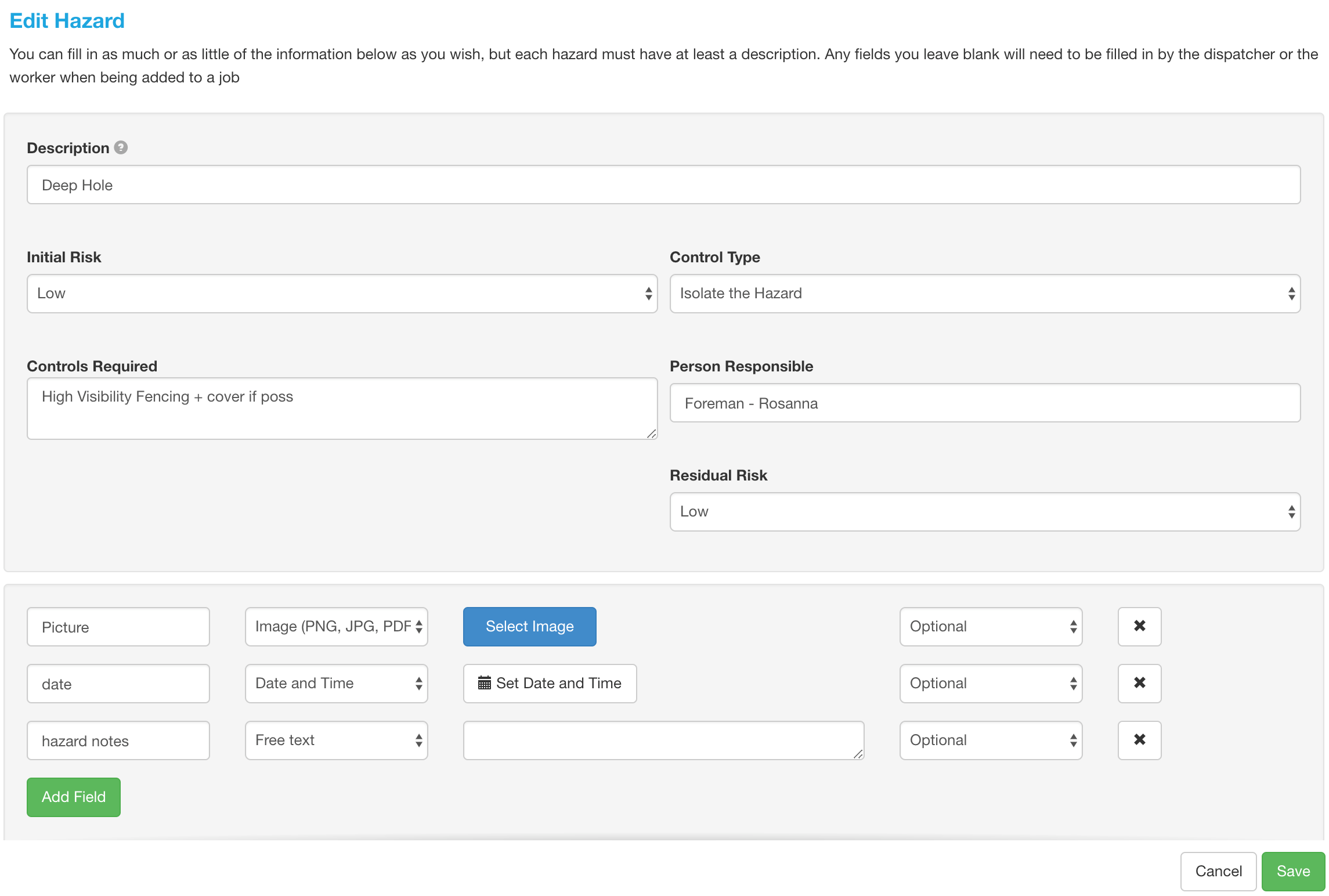 5. Below is an example of a worker creating a custom new hazard on the vWork mobile app, this is in the H&S tab.
Android: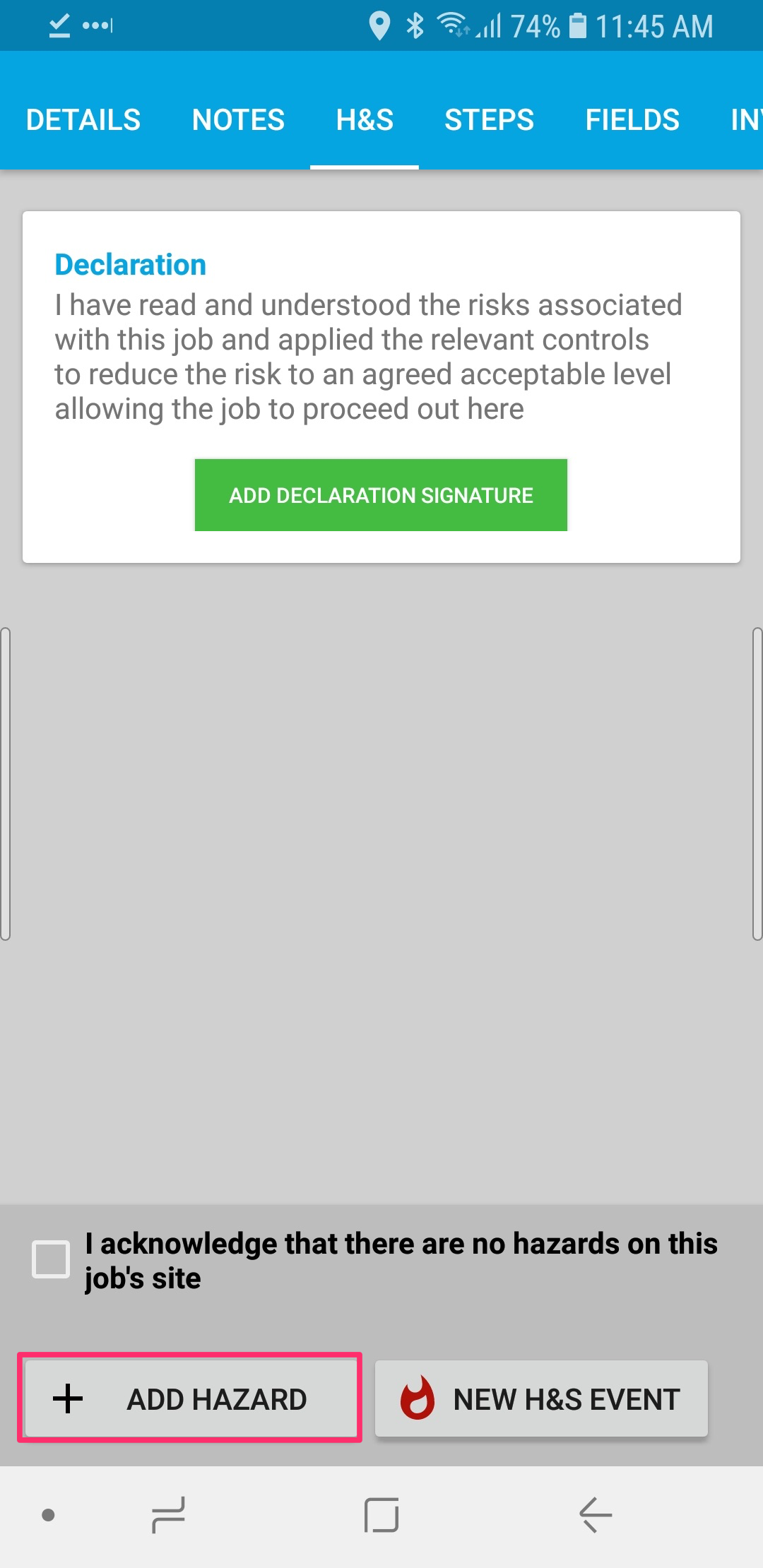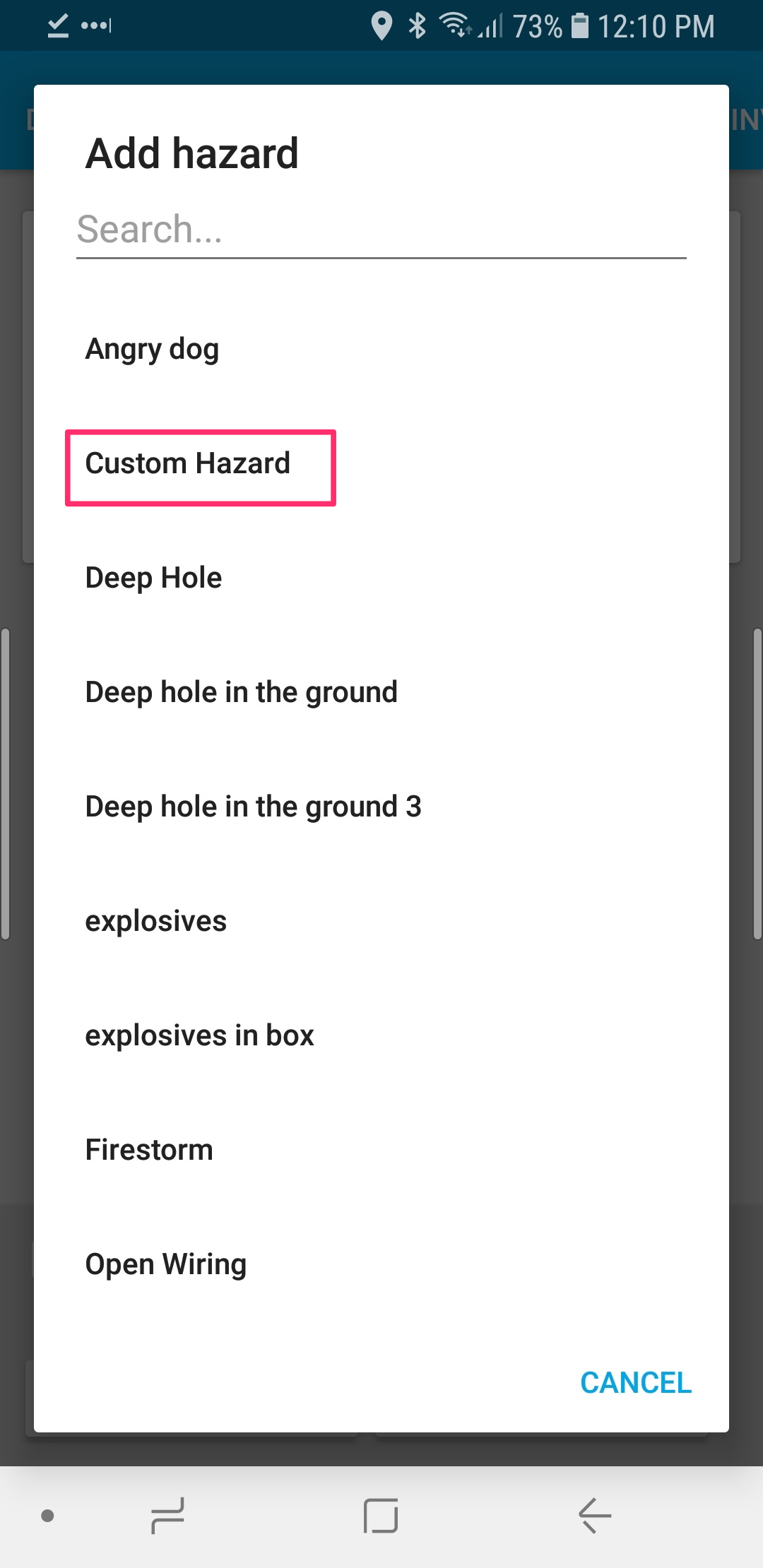 Apple: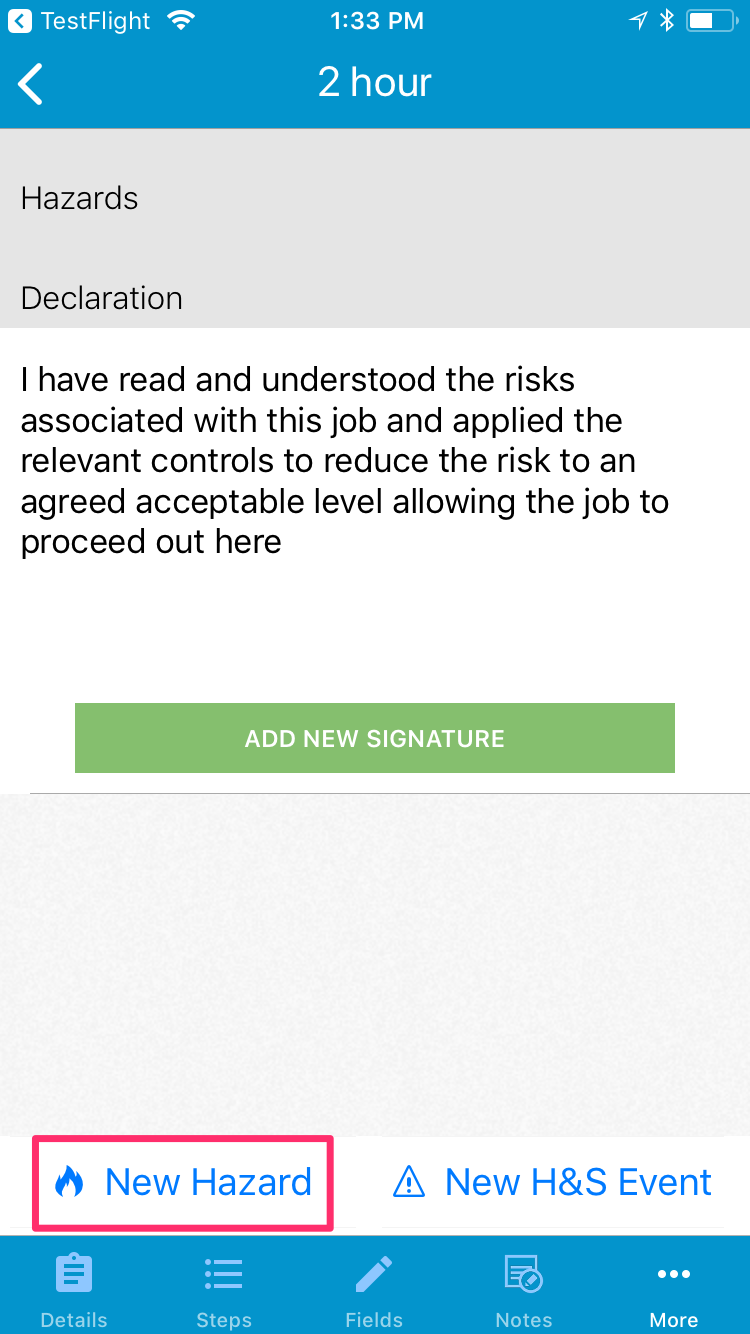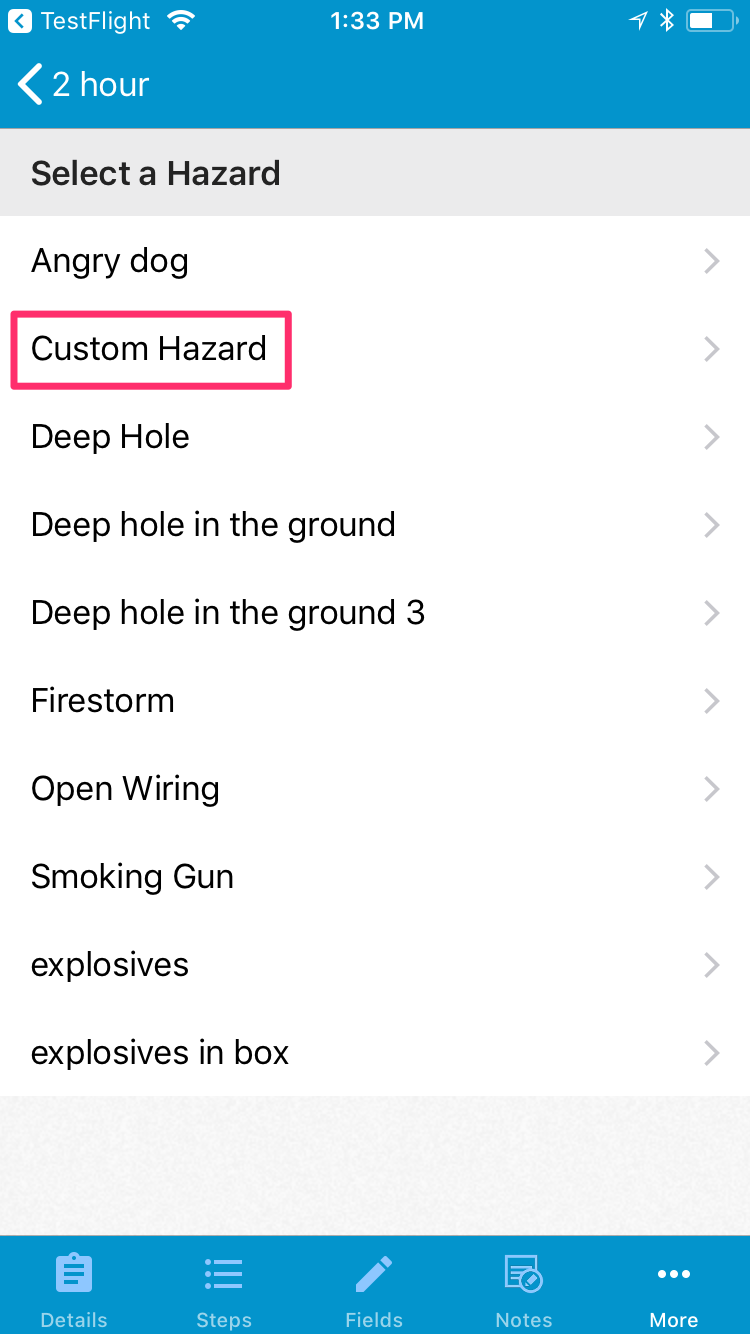 How to add hazards and declaration signatures to your job templates
vWork allows you to add hazards to job templates and assets.
You can also require your workers to sign hazard declarations by adding this to the template.
To do this jump into the hazards tab of your job template and add these as shown below: