What are hazards in vWork ?
Hazards allow your dispatchers and workers to identify and record hazards on a job.
Workers will not be able to complete the job until they acknowledge the hazards identified.
You can add as many hazards as required and they can be added to jobs on the fly.

Example of a typical hazard

How to setup hazards in vWork.

You can import many hazards in a csv file, or create them on the fly as they are discovered. Workers and dispatchers can all create hazards.

Hazards can be added on the mobile device or through the web app at job creation, they are very flexible.


Default hazards are created on the Settings > Health and Safety Tab in vWork as below.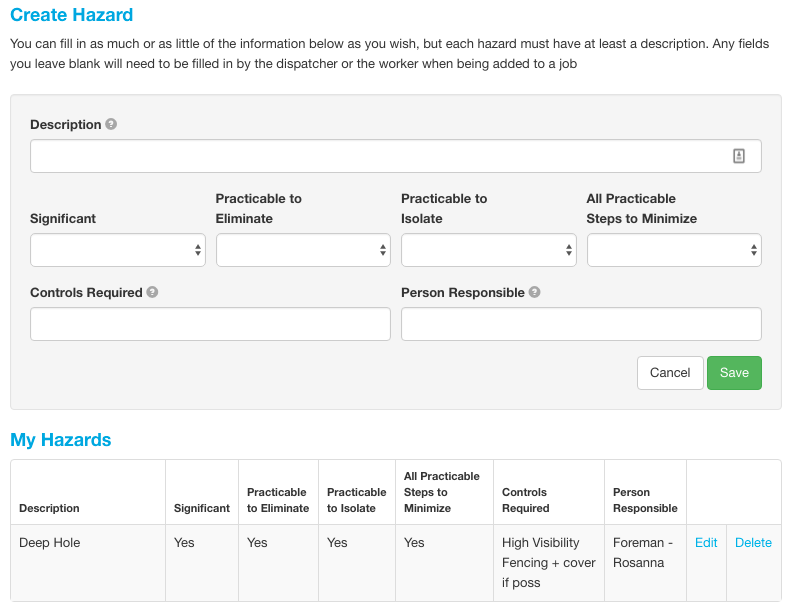 Or on the phone in the H&S tab:
How can I notify on health & safety hazards ?

We provide 3 new Health & Safety alerts that you can setup and set filters based on Customers, Templates, Workers or Groups. This is along with our suite of other alerts.