You Can Survey your Customers after every job with Ask Nicely NPS
Combing vWork's job completed alert and ask Nicely's net promotor score survey tool, you can create an automated feedback system to inform you how your business is tracking.
*Please note Ask Nicely is a paid service, see pricing here: http://asknice.ly/pricing/
Why should I use an NPS survey ?
NPS is the new way to track customer feedback, this gives a quick and easy survey to your customers. The survey is automated so your NPS score is continuously updated.
It is designed to be quick and easy and is used by thousands of businesses worldwide, so you can compare how your company stacks up against the Apple's and Disney's of this world.
How do I setup my own NPS survey ?
There are 2 main requirements:
- An Ask Nicely NPS account
- A vWork job completed alert
1. Setup your Ask Nicely NPS account. Survey pricing can be viewed here.
- Click on this link and fill out your details for a 2 week trial: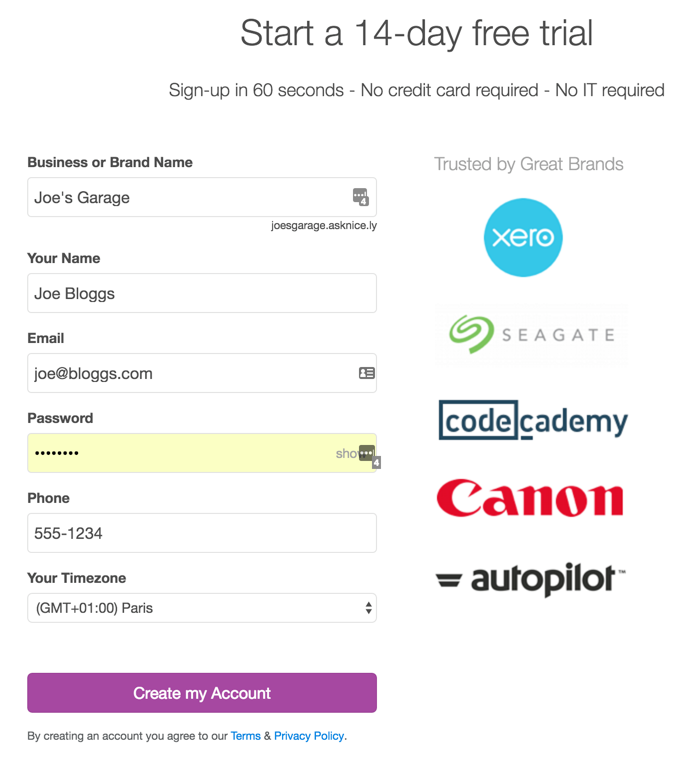 3. Then setup your survey, select a logo, colour and a from name.
then you can watch the Ask Nicely getting started video and edit your survey if you need to change it.
Below is an example of a standard survey: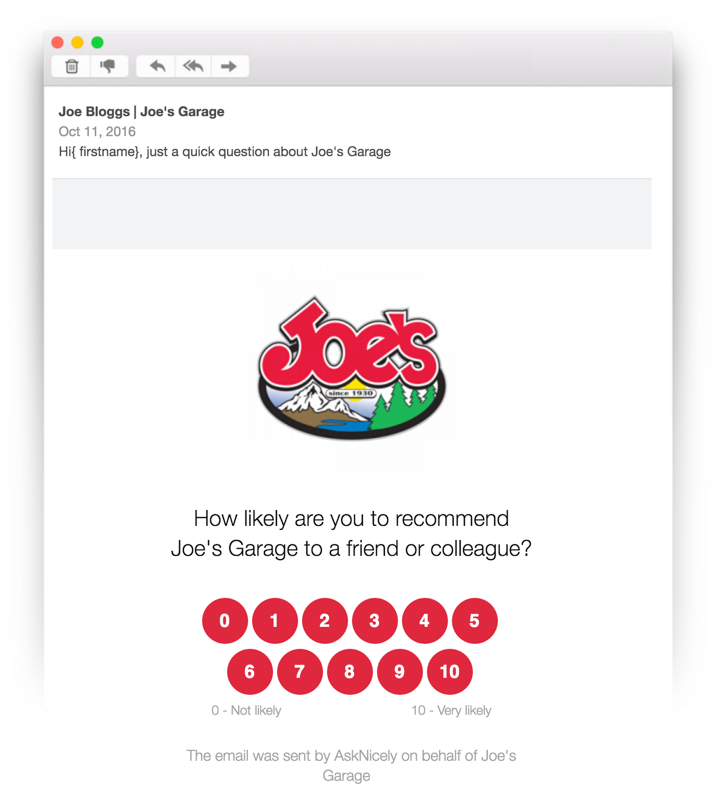 4. Now we need to add an email address to fire the survey.
Go to Setup > Scroll down to extra's > click add integrations
Then click Email to Survey > Activate email to survey
This email address you get will be the email for your Job completed alert in vWork as described below.
So copy and save this email. It will look similar to the example below: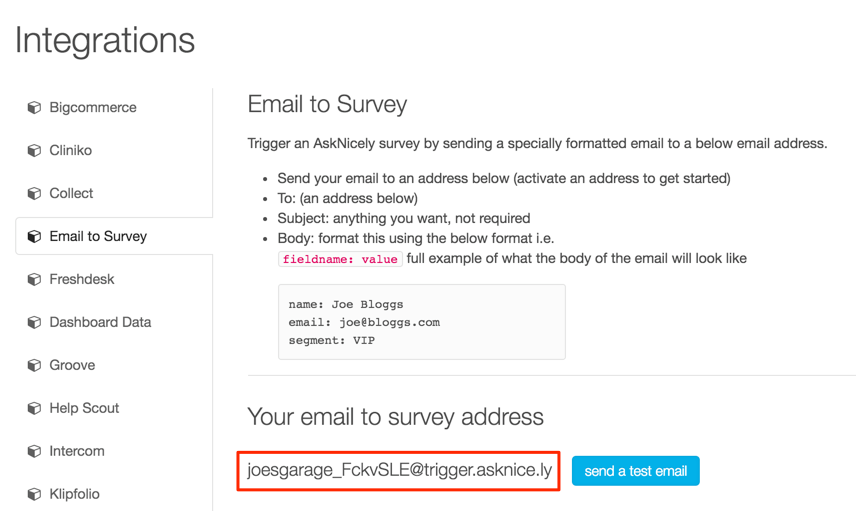 5. Now go into your vWork and setup a Job Completed alert.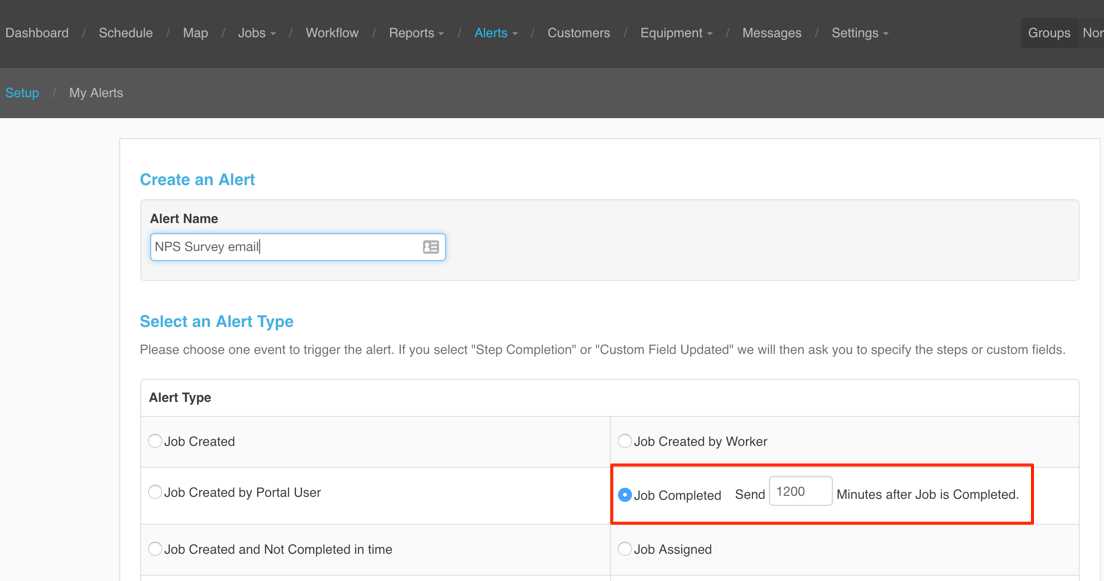 - set your filters
- then set the recipient of the job completed alert to be the email address you got from Ask nicely in the previous steps: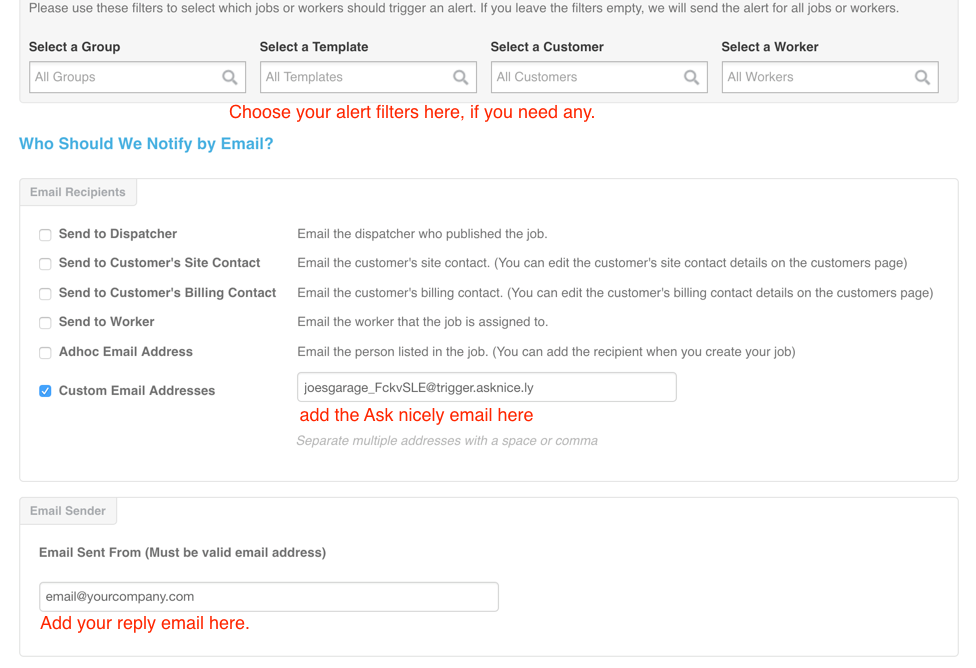 - add the body of the email to include the details of the customer like below: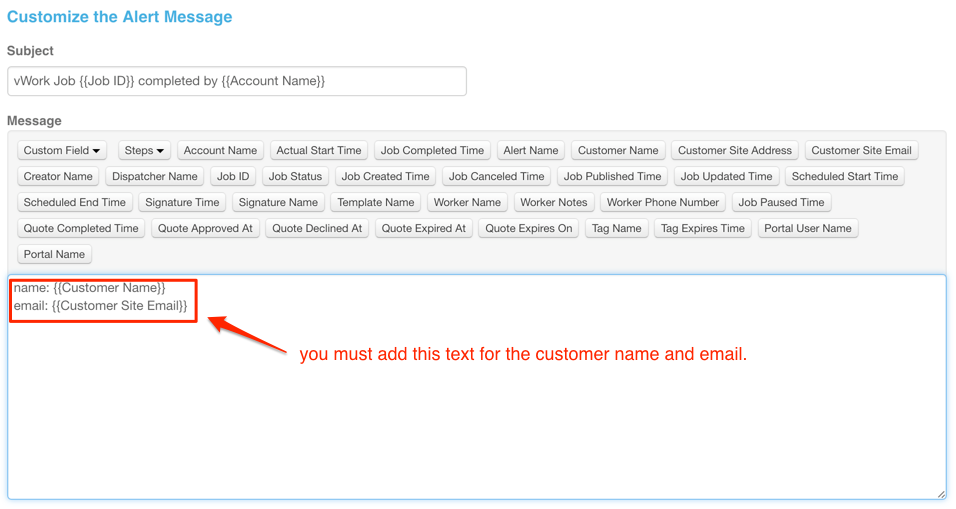 Now every time a job is completed, Ask Nicely NPS will send a feedback survey to your customer.
Your customer will only get one every 3 months so they dont get annoyed with spam.
These results get collated on your Ask nicely dashboard and you can review comments, reply and act on this feedback to improve your business.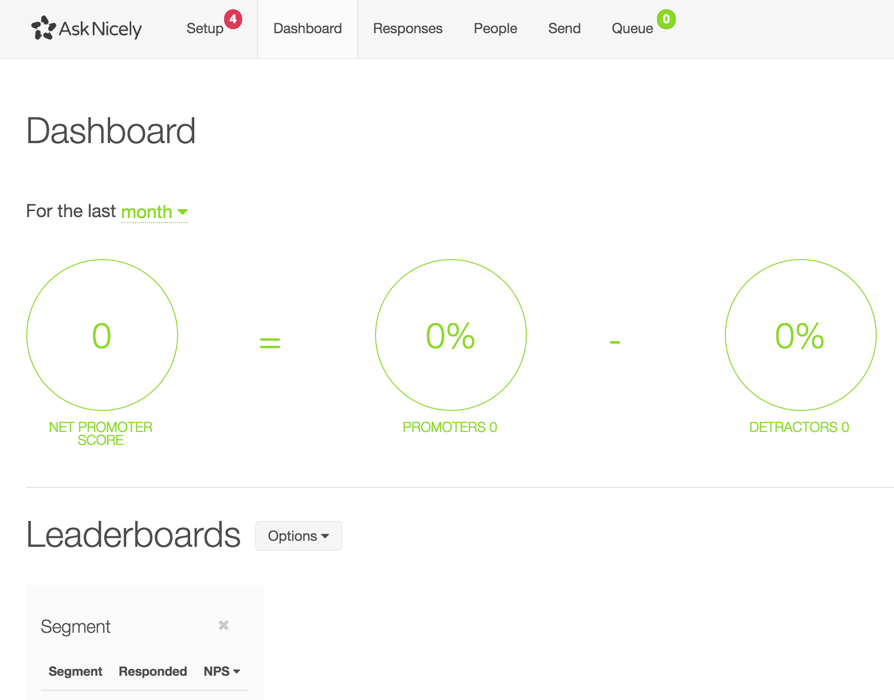 Please note:
You can also segment your NPS into groups or workers if you wish.
You just need to add your segment to the body of the email. So if you add 'worker name' you will get a segmented view of each workers NPS rating.
This also works with groups or regions, however you have to setup separate NPS alerts for each group with different text in the body. eg. Segment: California, Segment: New York.