Recommended iOS device settings
We recommend these app settings on your iOS mobile device. You'll find them in your iOS settings.
Tap to open the settings on your iOS device.


Scroll to find vWork, then tap it to open the iOS vWork settings.


Review the following settings and change to these recommendations:
Set Location to Always to give the most accurate location in vWork.
Set this to Only when I use the App if you do not want your location tracked when you are not using vWork.
Note: vWork does not track your location when you aren't logged in to the app - even if you select Always.


Toggle the Camera to on to enable you to capture photos in vWork.


Toggle the Background App Refresh to on to ensure the app can sync in the background. This will ensure you always have the latest job information on your phone when you have a wifi or data connection.


Toggle the Mobile Data to on to ensure your jobs will sync and display the latest information when you are on your job and away from a WiFi connection.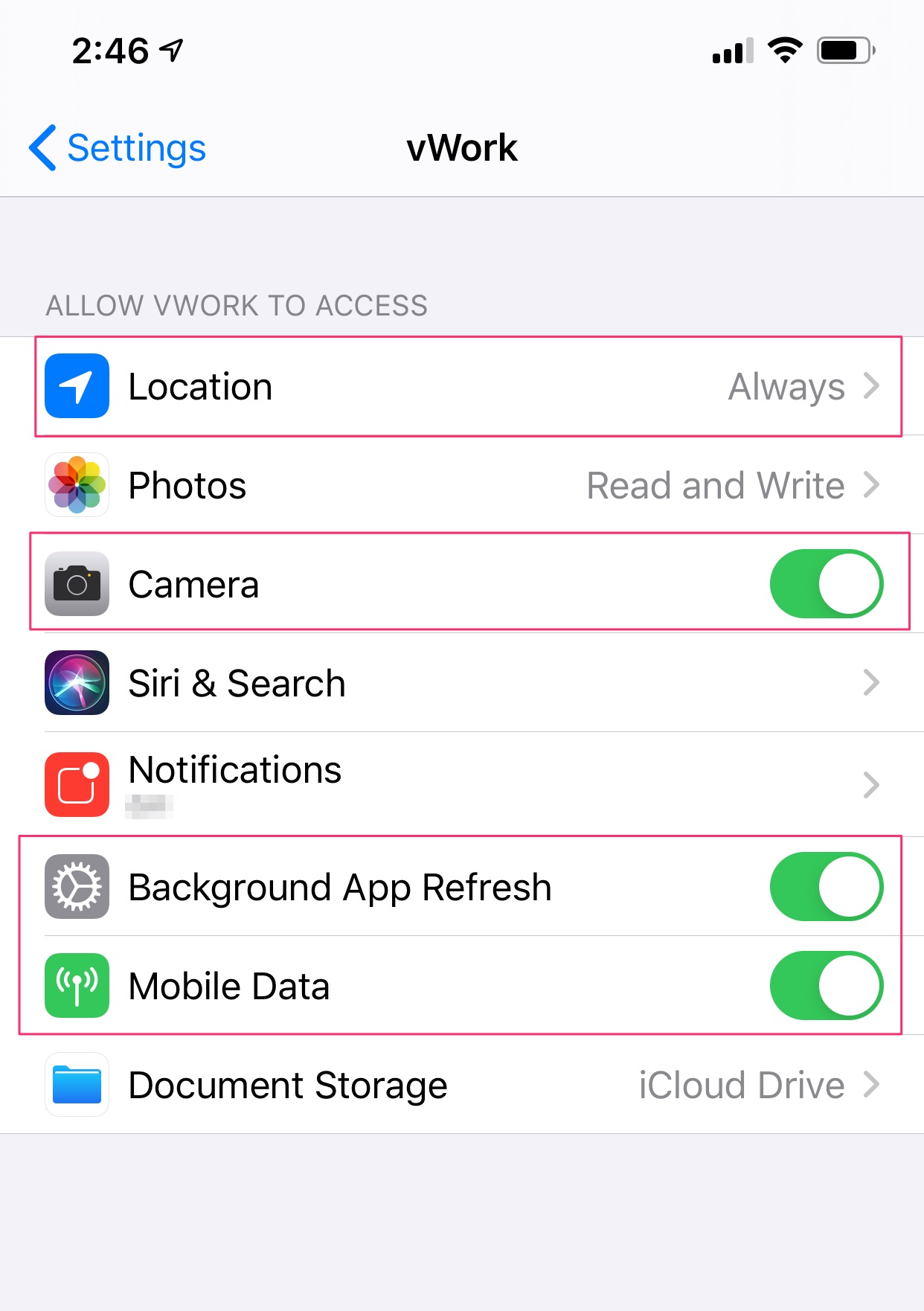 We also have a section that explains the vWork settings set within the vWork mobile app. You can find this here: iOS vWork mobile app settings.