How do Assets work with vWork invoices?
You can include line items on invoices that are generated by an Asset linked to a job when invoicing is enabled on the job template. For example, if you have a gas cylinder as an asset you can save a line item with the asset for refilling the tank. When the asset is added to the job this line item is pulled through in the invoice tab in the job. The number of liters of gas refilled can be added by the worker to the invoice through the mobile app when they fill the tank.
Asset invoicing does not use pricebooks. Items are manually added to the line items in the asset and then brought through to the job. Pricebooks are associated with a job template, not an asset.
Add an invoice line item to an Asset
To add an invoice line item to an Asset:
Go to Assets > Assets List and open an existing asset or add a new asset.


Scroll to the Invoicing section and click .


Enter the line item details.


Click Create Asset or Update Asset to save the line item

Note: Asset invoice line items are not included when you import assets in bulk from a CSV file or export assets into a CSV file.
What does the Asset line item look like in a job?
When an asset is added to a job the asset line item is added to the Invoice tab in the job editor.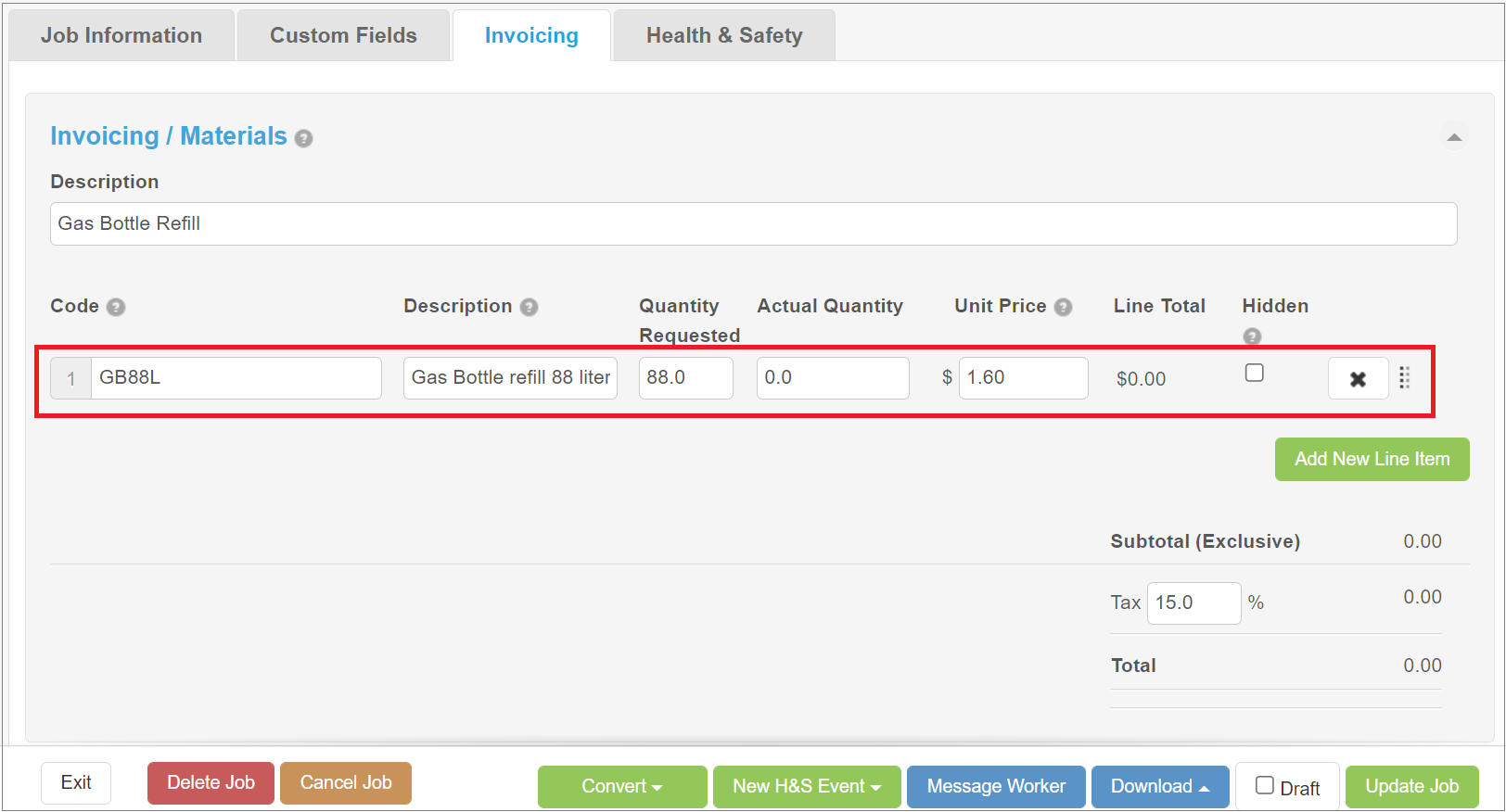 When the mobile worker adds the actual quantity through the vWork mobile app the invoice updates in the Invoice tab and the price is calculated.