vWork Enterprise Plan Feature
What is the Partner Customer Portal?
The standard customer portal allows customers to create jobs for themselves via the portal.
The partner customer portal allows a business to log in to your portal and create jobs on behalf of their customers.

Why should I use the Partner customer portal?
If your customers need to create jobs on behalf of their own customers, then the partner customer portal could be what you need.
For example, If you repaired washing machines for Acme inc, you can allow Acme inc to login to their own portal and create repair jobs in your vWork system, for the customers of Acme inc.
How do I setup the partner customer portal?
First off please get in touch with vWork support here, we can provide pricing and turn this on in your account.
Then just head to vWork > Settings > Portal > Portal Partners as shown in the above picture.
Click Add Portal Partner as shown below:

Then choose the job templates and customer requirements for your partner as shown below: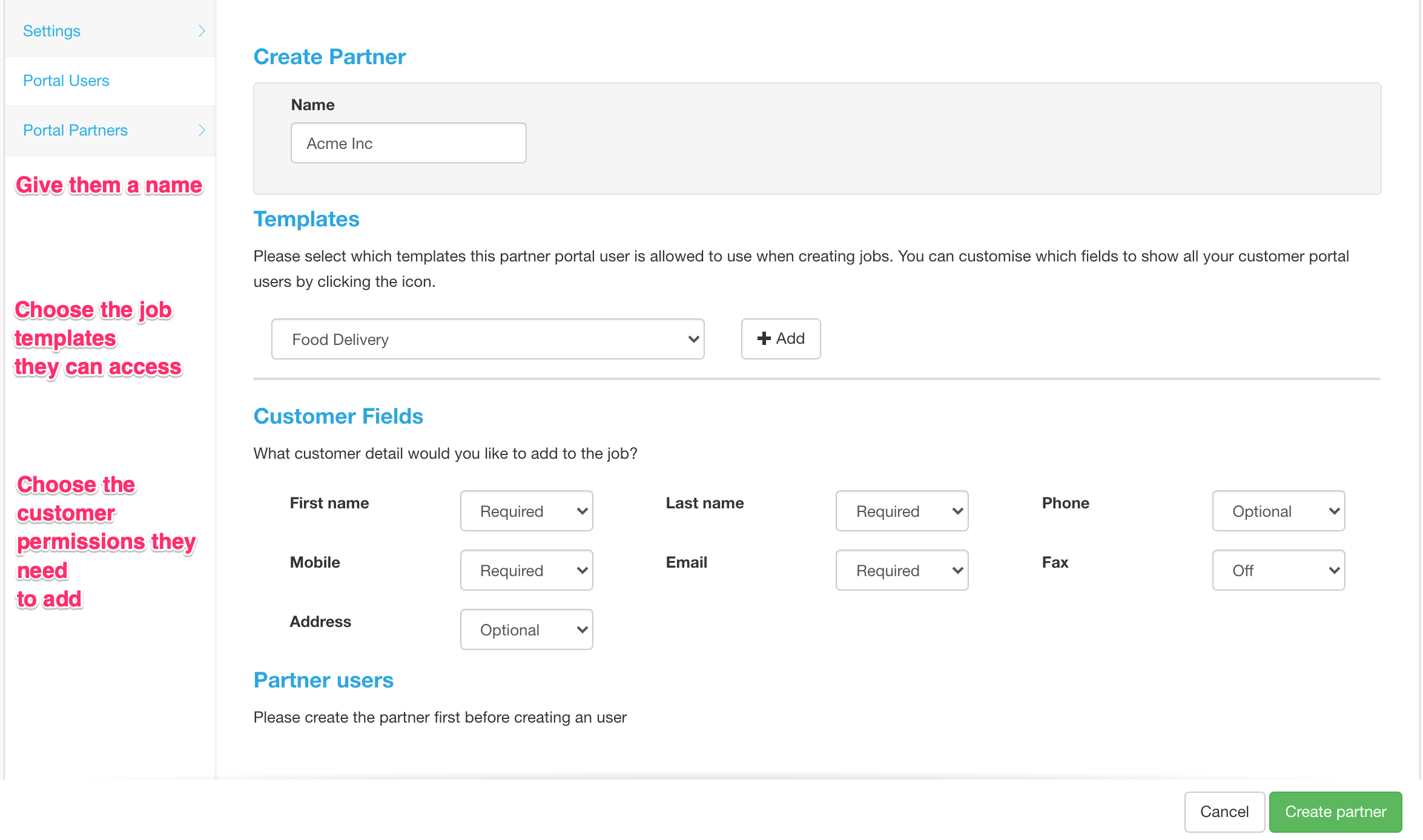 Once you have created a partner, you can click back into your partner and add a partner user.