vWork SSO is not yet available as an app from the Azure App Gallery. In the meantime, you can add vWork manually.
You will need to add a new SAML2 Configuration as per the screen capture below. (Please do not use "vwork-prod-abcde-12345". Use the values that are provided in the Single Sign-On setup page in your vWork account.)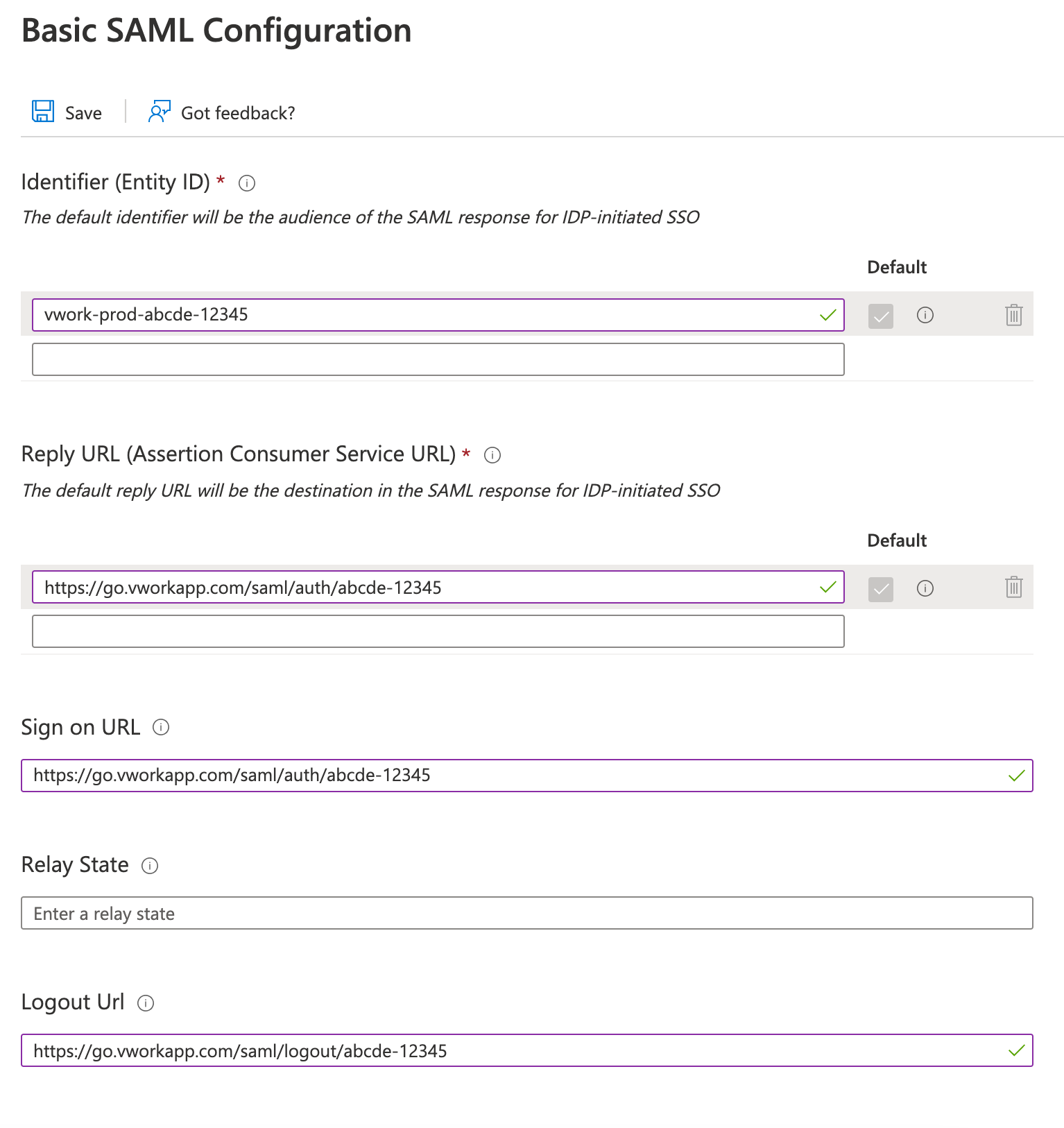 Once the Basic SAML Configuration above has been completed, you will need to edit the Attributes and Claims. This is shown below, circled in red.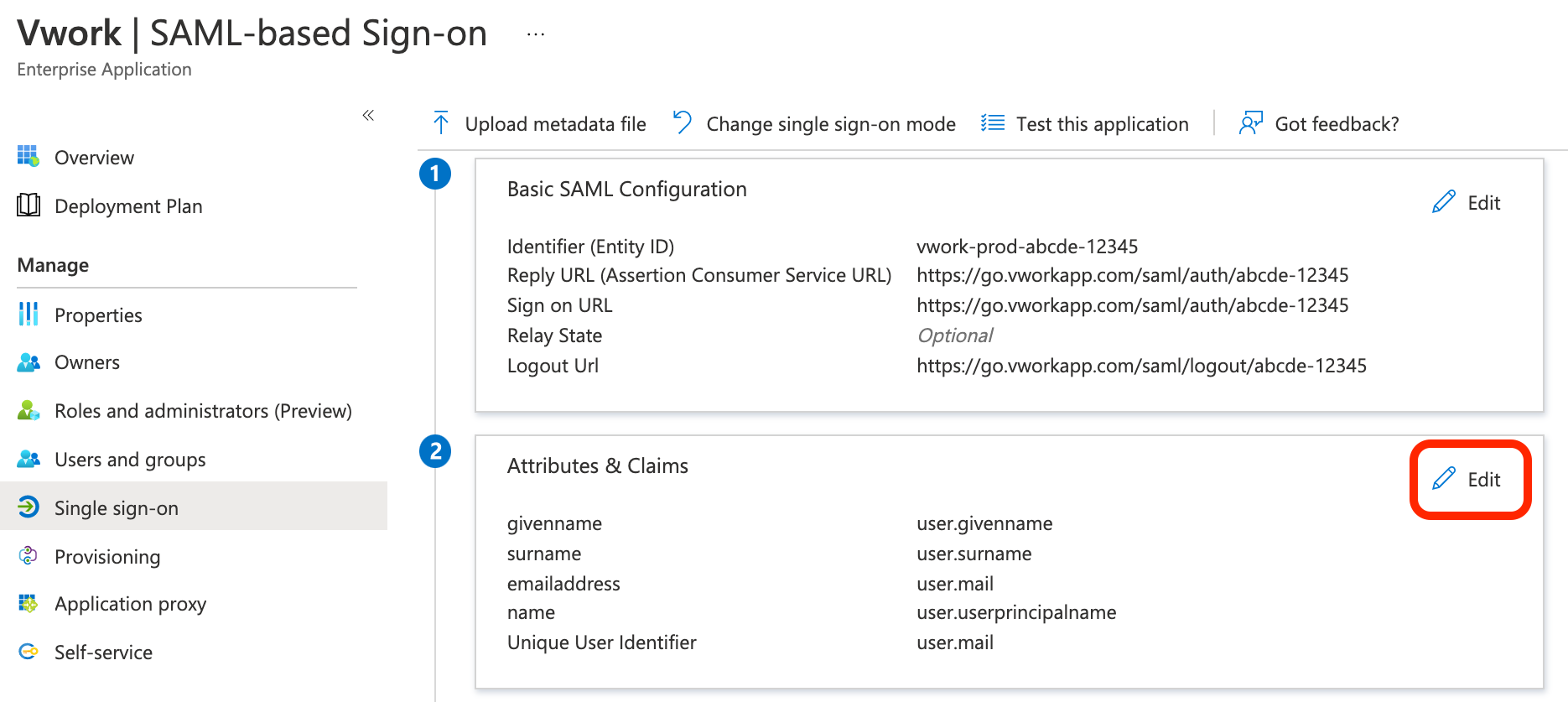 Once in the Attributes & Claims section, you will need to ensure that the required claim is set up with a value of "user.mail", as per the example below in red.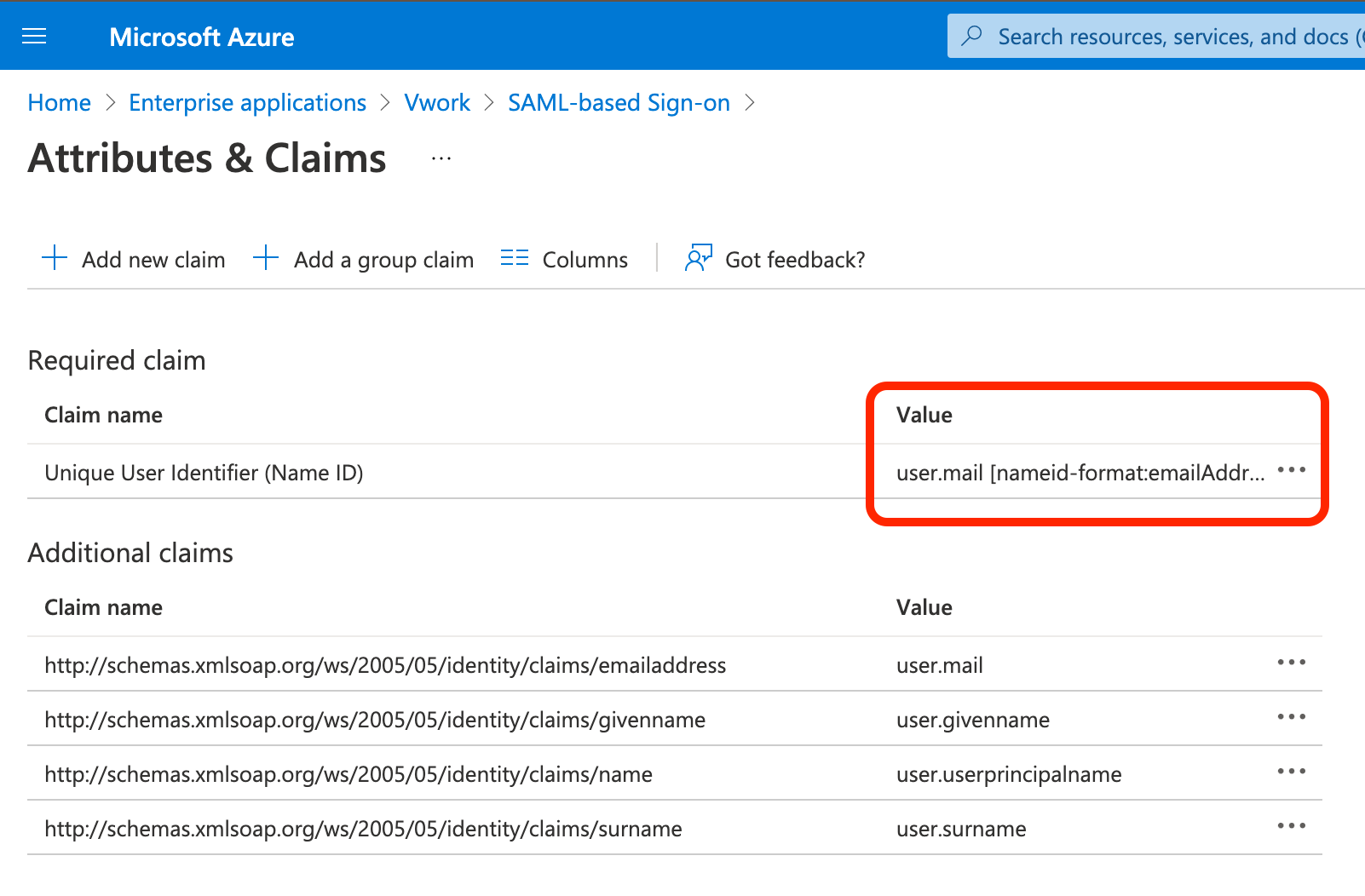 Once you have made these changes, you can save your setup and return to setting up SSO in vWork.