Three-way messaging enables your customers to respond, in real-time, to SMS (text message) alerts sent to their phone or mobile device and have a three-way message exchange with the dispatcher and mobile worker. Workers and dispatchers can see and engage with the message exchange in the vWork app.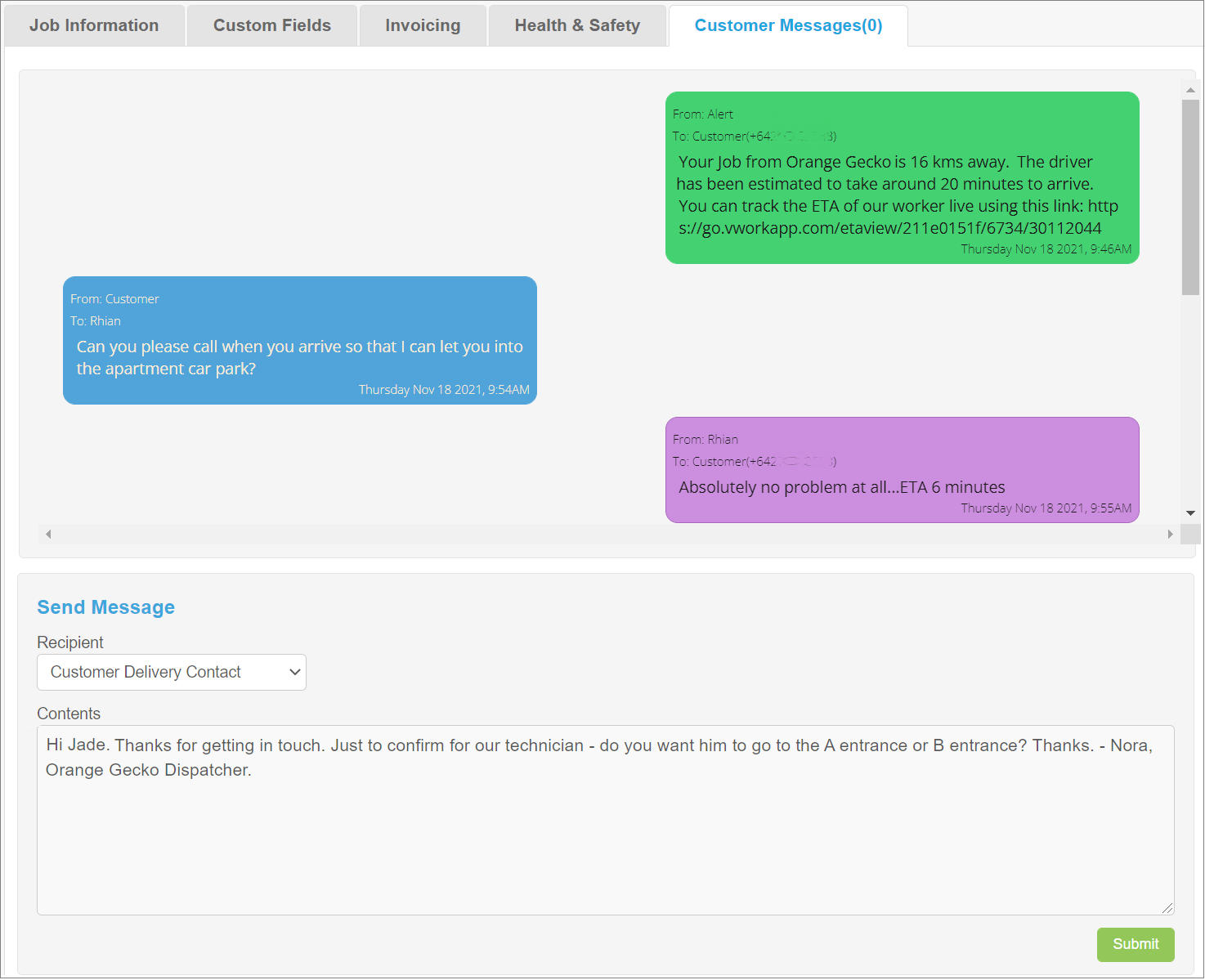 Three-way messaging is an optional feature that enhances the standard SMS Customer Alerts feature. If you want to find out more about Three-way Messaging or add this to your vWork account, please email support@vworkapp.com. A member of the vWork team will be in touch to discuss your requirements.


Why should I use Three-way Messaging?
Three-way Messaging makes for a better customer experience. It keeps customers, dispatchers, and mobile workers fully informed and in touch with each other in real-time.

Everyone sees the full message thread:
Customers can be confident that their SMS text messages are seen by both the mobile worker and dispatcher.

Mobile workers can respond to customer and dispatcher queries directly from their phones in the vWork app.

Dispatchers can chat with customers and mobile workers directly from the job in the web app.



Three-way messaging improves communication and ensures the mobile worker and dispatcher can make quick decisions about jobs and a worker's schedule. Everyone can work with customers to manage their expectations when a planned delivery has changed. This saves time and cost and reduces frustrations helping you to manage your customer's expectations.
To learn more about setting up your vWork account for Three-way Messaging please see the article: How do I set up Three-way Messaging?