vWork Equipment is an optional feature. If you want to find out more, or add this to your vWork account, please contact support@vworkapp.com.
What Is Equipment?
vWork Equipment allows you to schedule your own equipment as you would a driver or worker. vWork provides a separate schedule page for your company equipment.
For example, you can attach some equipment to a job that would be used for that job (like an excavator). This shows your dispatcher that the equipment is in use, so they can avoid double bookings.

How do I set up Equipment?
To add equipment to your equipment database go to: Settings > Equipment
Then you can add your business's equipment by clicking 'Add Equipment'. Our equipment feature is still in the phase one release so you cannot bulk import or export equipment just yet.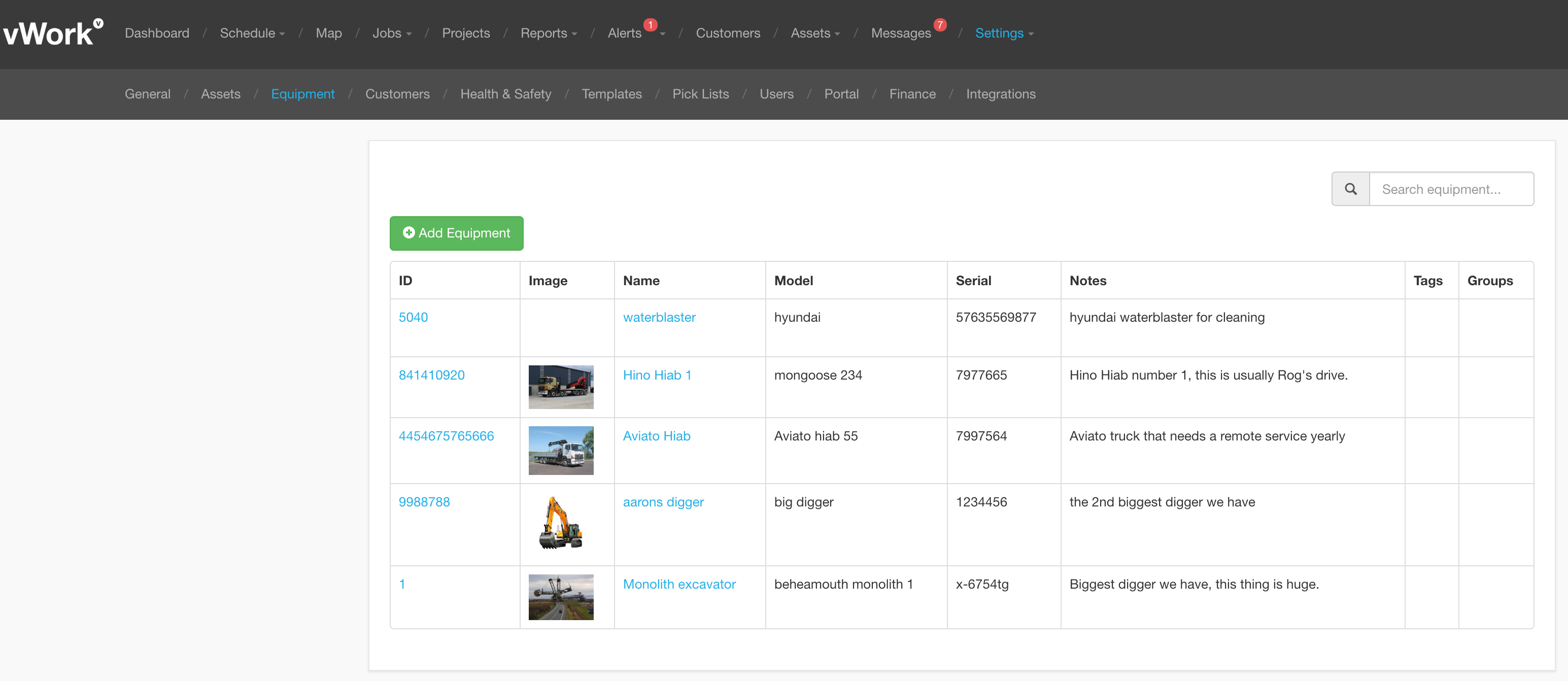 How do I create equipment?
You can create equipment that belongs to your business. Click Add equipment, then fill out the details as shown below. You can also restrict your equipment by vWork group and tag your equipment, along with adding an image.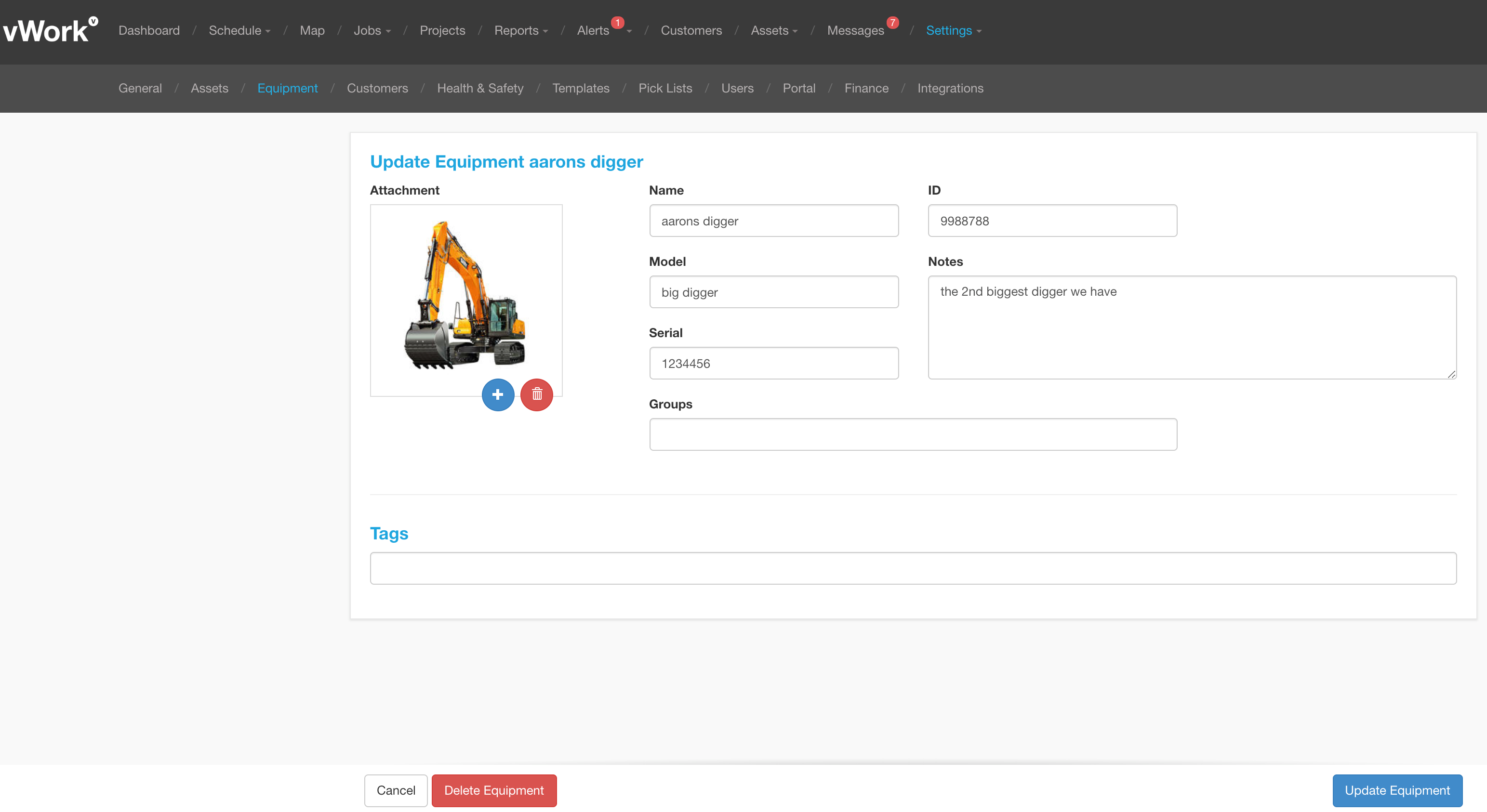 How do I schedule equipment?
Now you have your equipment setup, you can attach this equipment to any job in vWork. You can also attach multiple pieces of equipment (for example 2 trucks might be needed). This is shown below in the new 'equipment' well in the job. Just click into the job and choose 'Add Equipment'.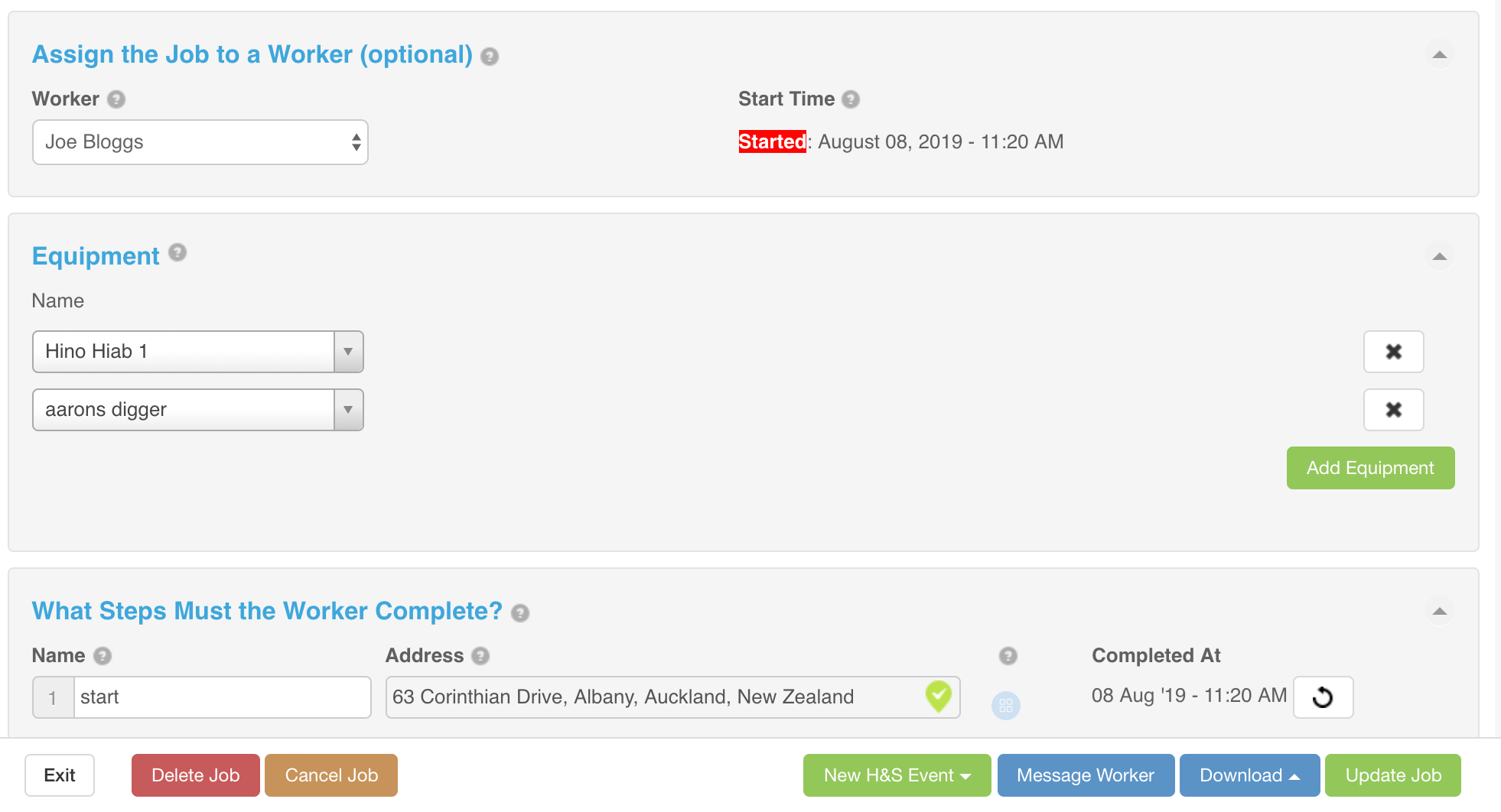 Once the job is accepted by the worker on the job the equipment will now also show on the equipment schedule in vWork as below:





How does the equipment look on mobile devices?
When you attach some equipment to a job, this will appear on the front page of the job on the mobile device, so the worker is aware there needs to be this equipment on the job. Below is a sample of equipment on mobile devices for both Android and iOS apps.
Can I view the equipment used on the jobs list?
Yes, you can customize one of the jobs list columns to show 'Equipment' as shown below: