How do assets work in the customer portal?
Portal users in vWork (your customers) can have one or more assets linked to them. This means that your customer can log in to the portal and choose one of any of their own assets for each job they create.
If your portal customer has only one asset linked (or belonging) to them, we will select this automatically and attach it to the portal job.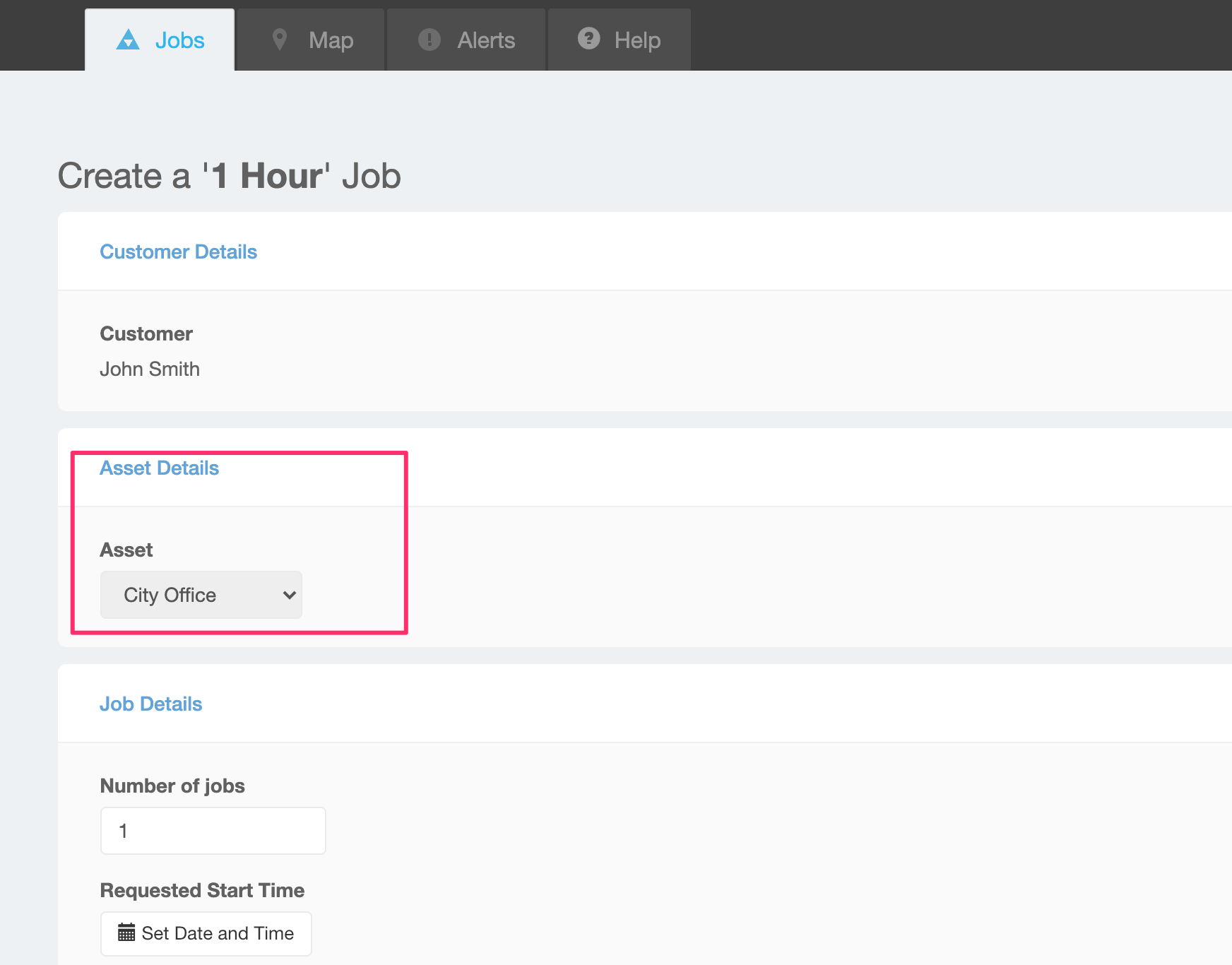 Why should I use Assets in my portal?
If your customer is creating jobs in the portal, they can choose the asset they need for each individual job.
For example, if your customer has many sites or locations, you can set each site up as a different asset.
Then your customer can choose which site (asset) for each job they create.
How do I set up assets for portal use?
For assets to show in the portal for your customers you need the below 2 things:
1. Your Portal user must be linked to a vWork customer.
2. Your vWork asset must be linked to the same vWork customer.
First, you must have assets set up in your account, to do this, see this help article here
Then you link your Portal user to a customer in the portal settings. (see below)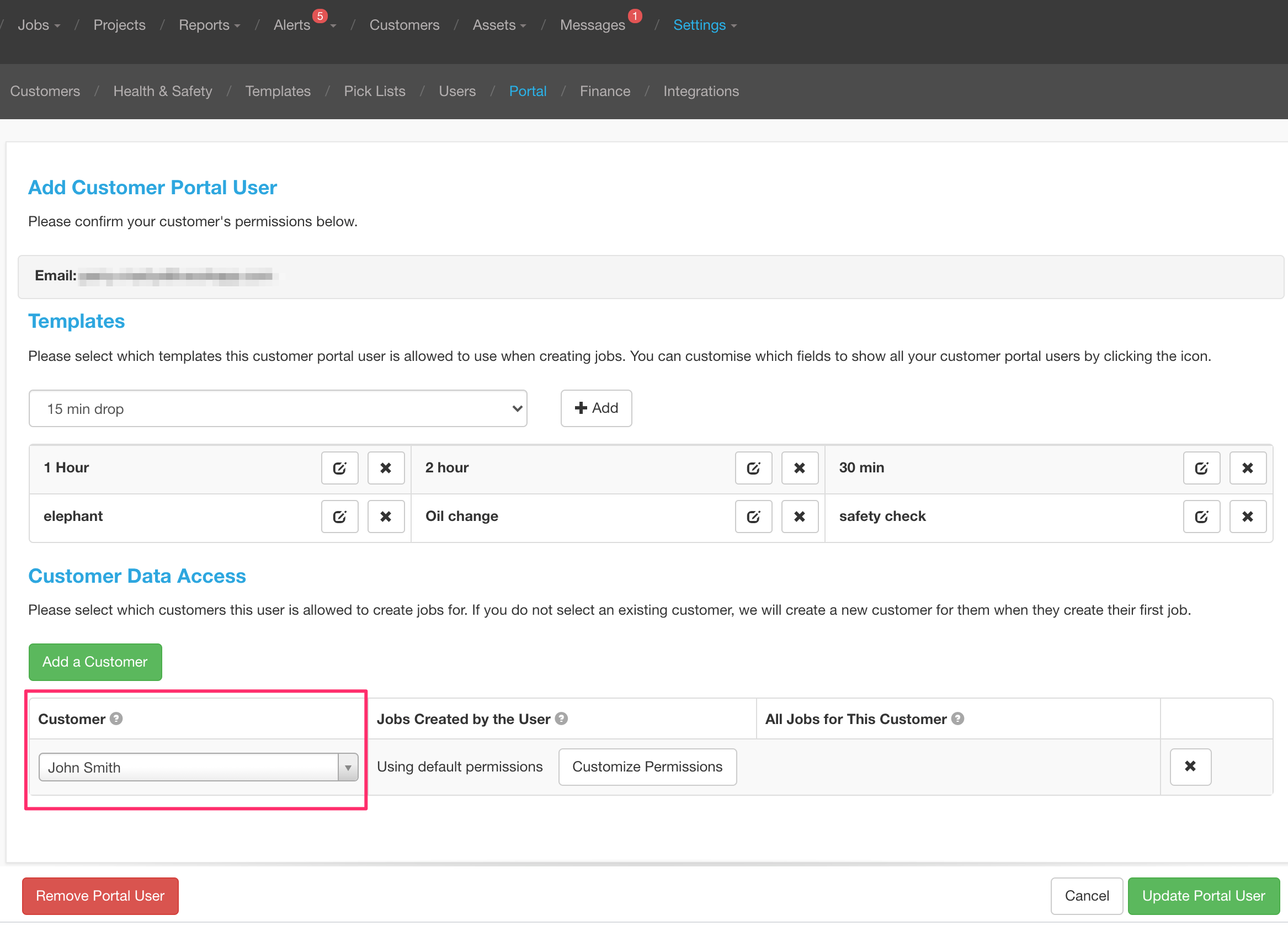 Then you must assign the assets to its respective owner in the asset page. (see below)

Once this is done, anytime a portal user logs in who has access to this customer in vWork, they will get the asset attached to the job, or they can choose which asset to attach if there are many assets for this customer.