What is the Customer Portal?
The Customer Portal lets you sign in, create jobs, track your jobs and get information on your job progress. The portal gives you control and real-time updates over the work you require.
Please note: the example portal pictures and settings you see here are examples. They will look, feel different from what you see on your screen. How your portal looks is customized by the company portal administrator and will differ from company to company.

In this article

Bin Pickups
Many companies use vWork to power their online bookings including some Bin companies. vWork is not a bin provider and has no control over your account with your bin company. If you need your bin picked up or emptied please contact your bin provider. See below to find the contact email for your bin provider:
You will create a job in the portal. Read how to do this in this Help article.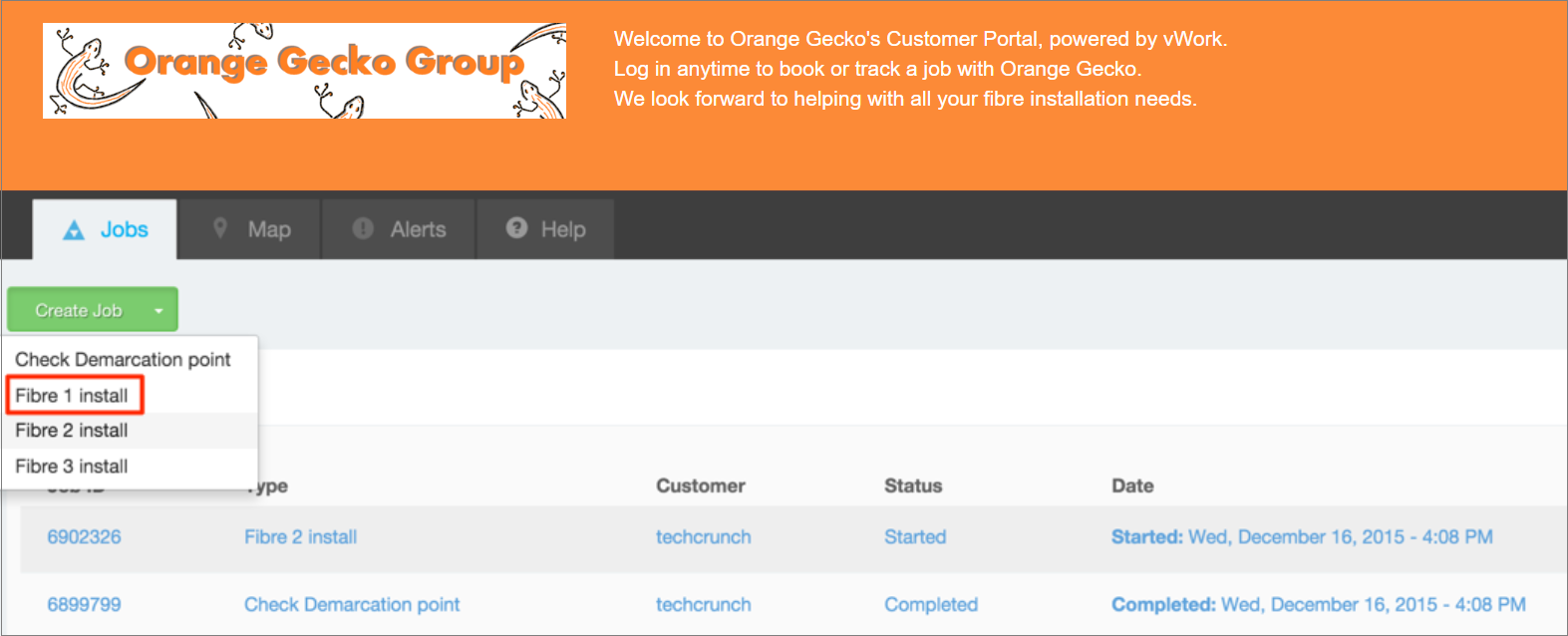 If you have forgotten your password, you can easily reset it in the portal. Click the Reset your password link, as shown below. If this fails please contact your provider to check your account.
Password requirements are in this help article here.
If enabled, you can track your job on the Map as shown in the example below. Click this link to read the detailed article on how to use the map.
You can set up a Job Alert or notification that will send an email or sms to you. The Alert is triggered by a job event that you choose; such as a job start reminder.
Please see this Help article to learn how to set these up.