What is the Customer Portal ?
The Portal lets you sign in, create jobs, track your jobs and get information on your job progress. You can also setup alerts based on events in your jobs. 
The portal gives you control and real time updates over the work you require.
Please note. The example portal pictures and setting we use may differ from what you see. This look, feel and options are all customized by the portal admin.
Creating your job is the first thing you will do, you can read how to do this and what settings to add in this help article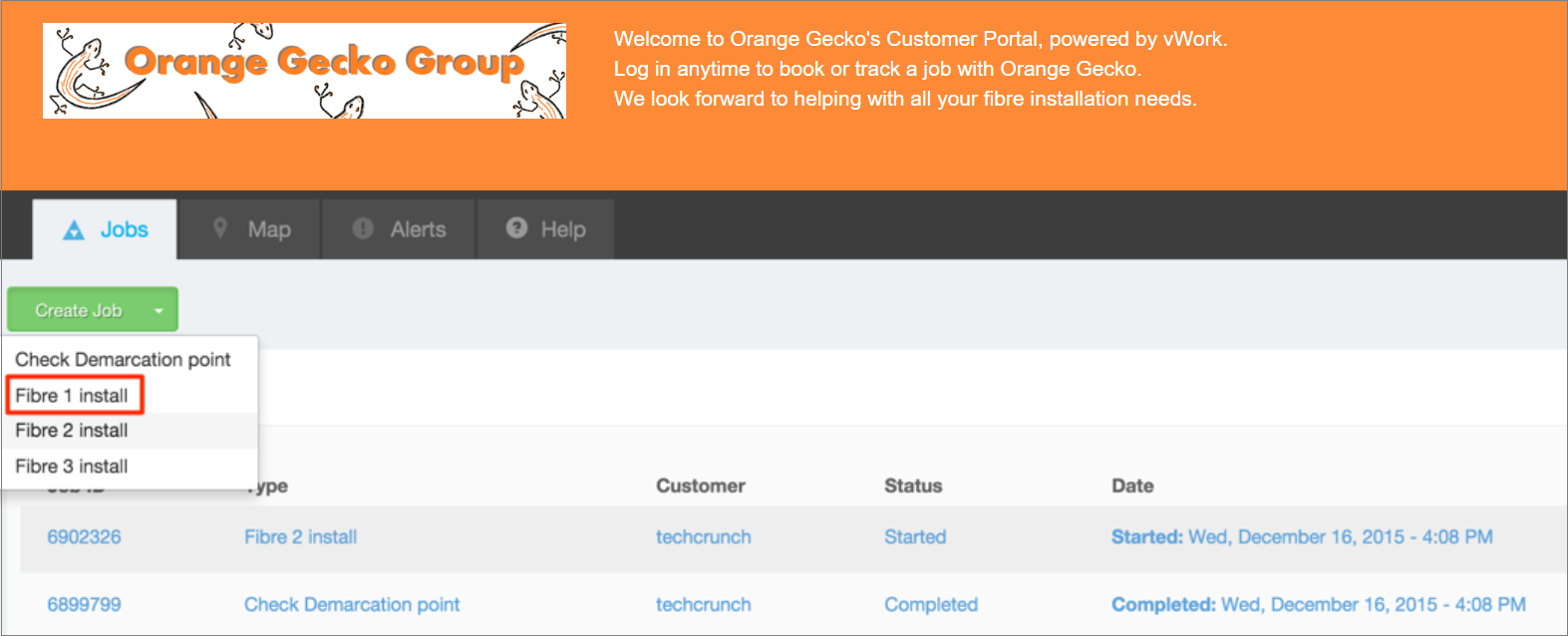 If enabled you can track your job on the Map like below. Click this link to read the detailed article on how to use the map

You can setup a Job Alert or notification that will send an email or SMS to anyone based on a job event, such as a job start reminder.
Please see this help article on how to set these up.