What is the best vWork app permissions for my android phone
When using an android phone you now have a few options when choosing your app permissions:
there are 3 app permissions that could be needed:
1. Location permission (so your dispatcher can see where you are and for things like location-based alerts (ETA alert) to work.
2. Camera permissions (so you can take photo's with the app for your jobs)
3. Media permissions (so you can choose photos from your photo library for jobs).


Location permissions have a few settings:
A. Always track my location - (this is great for dispatchers as they can always see where you are), you can then set your working hours inside the vWork app so you are not tracked outside of work.
Only available on older phones.
B. Only track my location when the app is open - this will only show your location to a vWork dispatcher when vWork is open on your phone or tablet. If you close the app or are using another app you will not be tracked.
These settings are located at:
Phone settings > Apps > vWork > Permissions > Location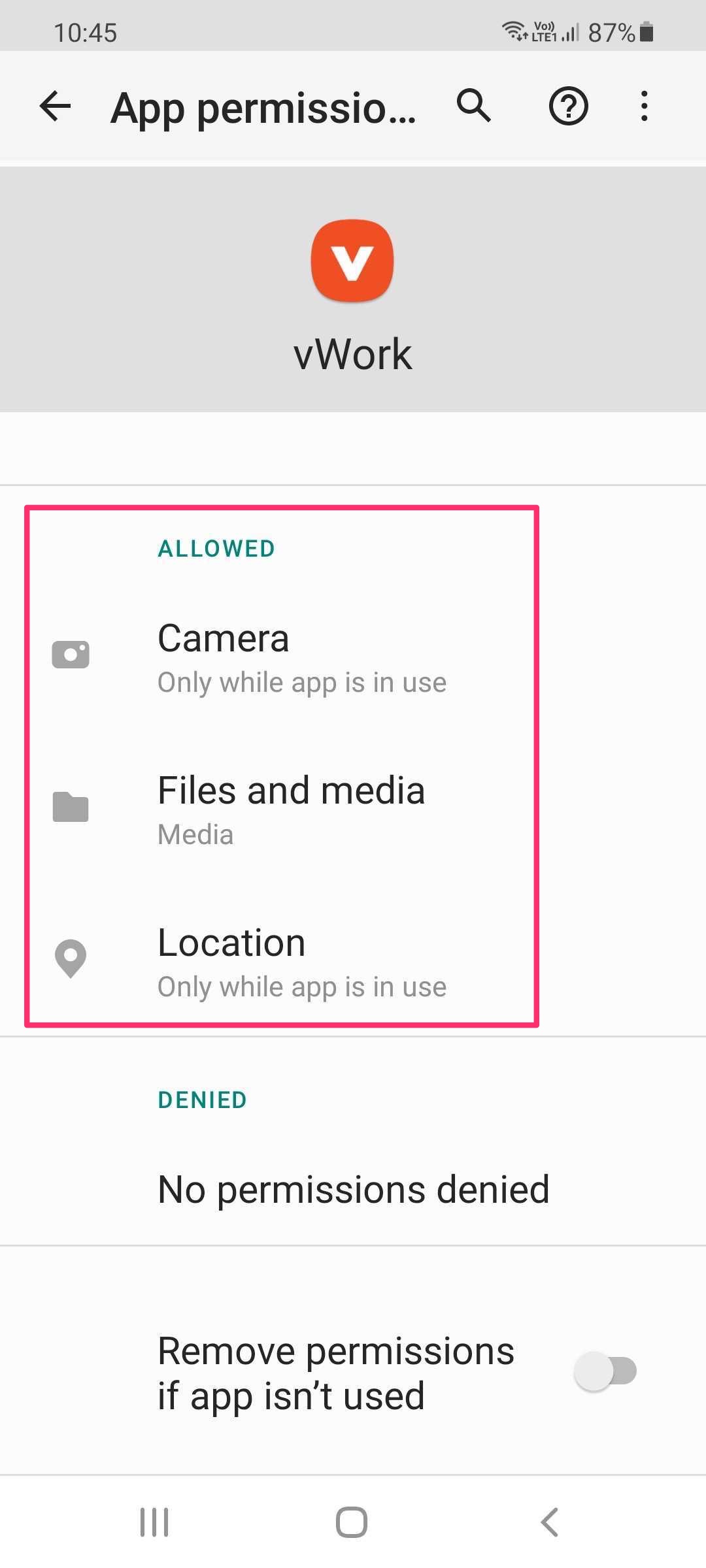 Most vWork dispatchers will prefer that you set this to 'Always' so they can effectively assign you work that is nearby.
Set your operating hours on your android phone.
If you are concerned about being tracked outside of work hours, we do not track location outside of your operating hours.
You can set these hours and days in the vWork app as shown below:
vWork > Menu > Settings > Location tracking > Operating hours