Please note that before you can import customers you must authorise vWorkApp to communicate with Xero, instructions on how to do this can be found here: How do I connect Xero to vWorkApp?
Importing Customers.
Steps: vWork > Customers > Import > Import from Xero
Any jobs with invoicing line items present when they are completed will create a draft invoice in Xero. However, if you want them to reference an existing customer in Xero, you will need to import your Xero customer information into vWorkApp. To do so, go to the customers tab in vWorkApp and click "Import".

You can then select to import from Xero, just click "Import from Xero".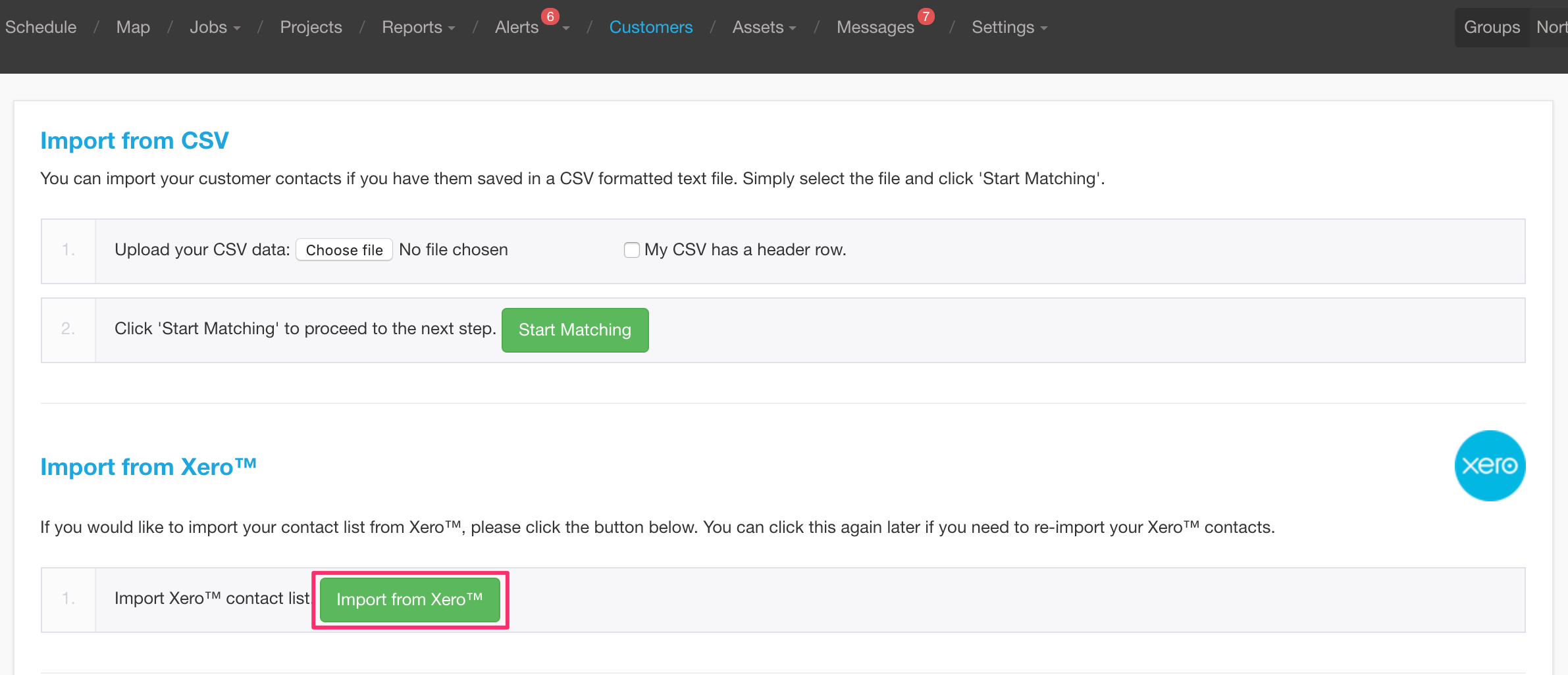 Wait a minute…

…and done.
Now, when you finish a job in vWorkApp for one of these customers, we will create a draft invoice in Xero loaded against the customer. Draft invoices in Xero can be approved for sending straight away or edited if you need to add more information before it can be sent to the customer.
That's all there is to it, start billing!