Can I connect Xero to vWork?
Yes you can.
Why should I connect Xero to vWork?
Connecting Xero to vWork will enable you to:
Easily import your customers from Xero to vWorkApp.
Record time and materials to be included on invoices.
Automatically create draft invoices in Xero when a job is completed.
In short, it will take all of the pain out of invoicing your customers!
How do I connect Xero to vWork?
First make sure you have enabled invoicing on your vWorkApp account, if you need help with this, here are all the details on how to set up invoicing.
Connect vWork and Xero
Once Invoicing in vWork is enabled, you need to authorise Xero to communicate with vWorkApp.
1. Go to Settings then the integrations tab.
Then simply click the button that says "Authorize Xero".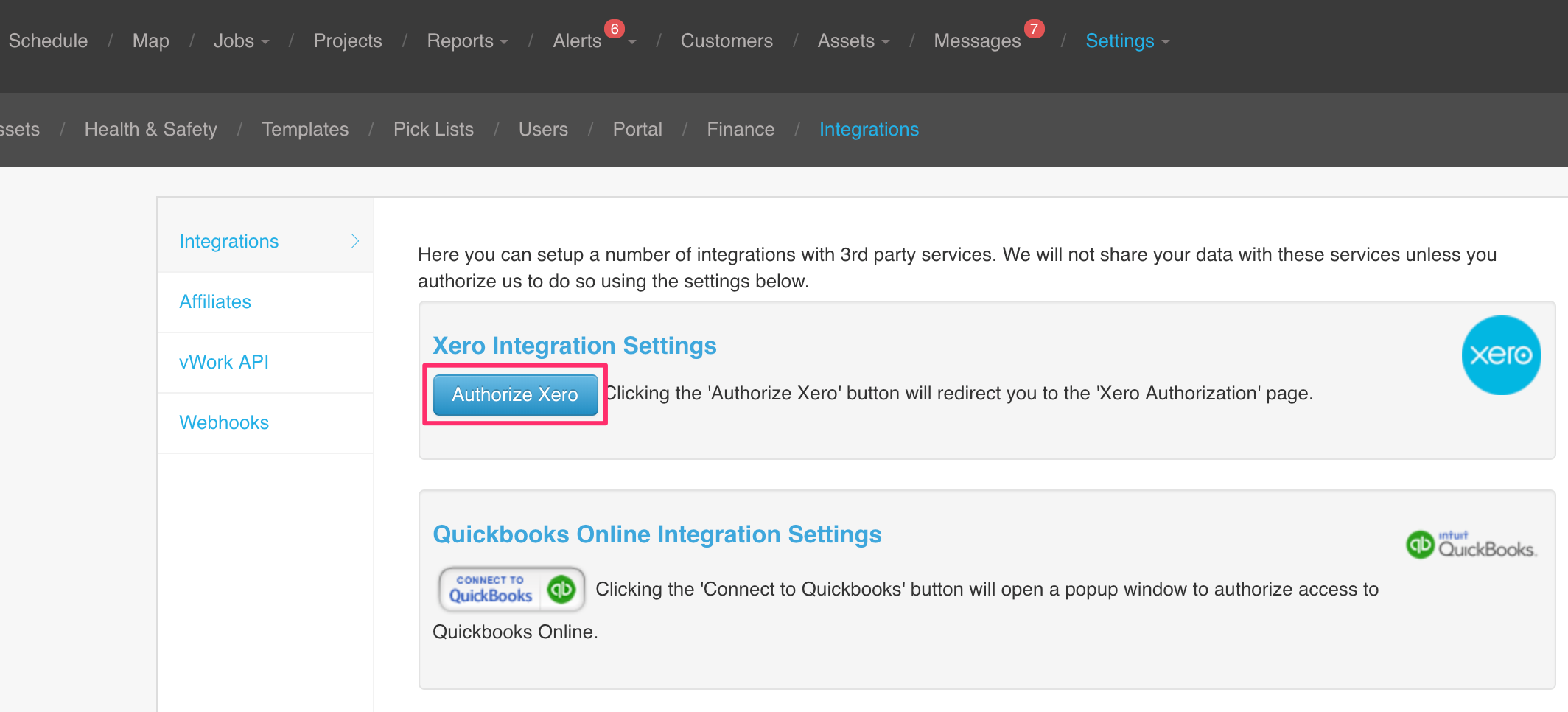 2. You will then be asked to login to Xero and authorise vWorkApp.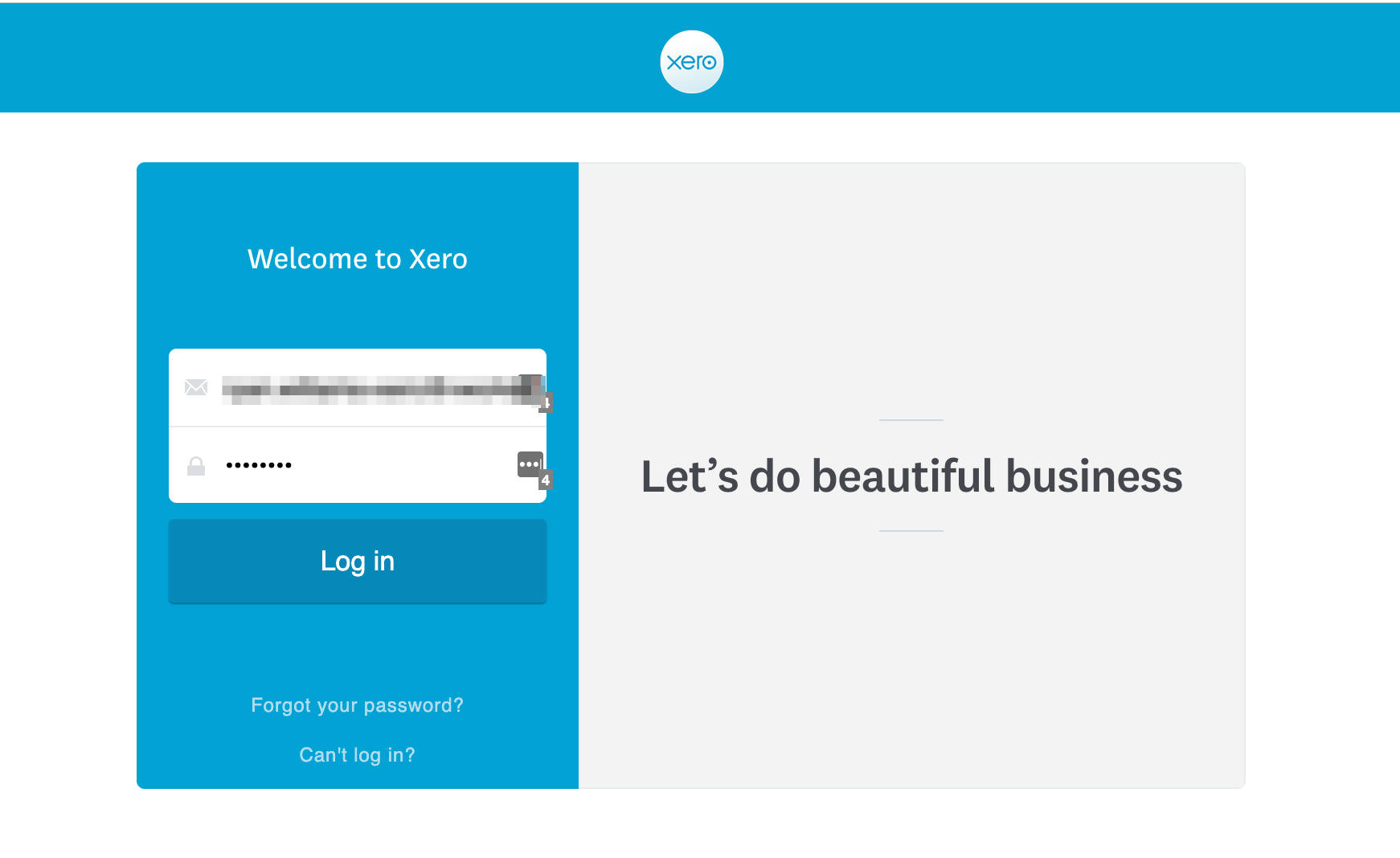 3. Once you have logged into Xero, you will need to select which of your Xero organisations vWorkApp is authorised to use. Once this is done click "Allow access".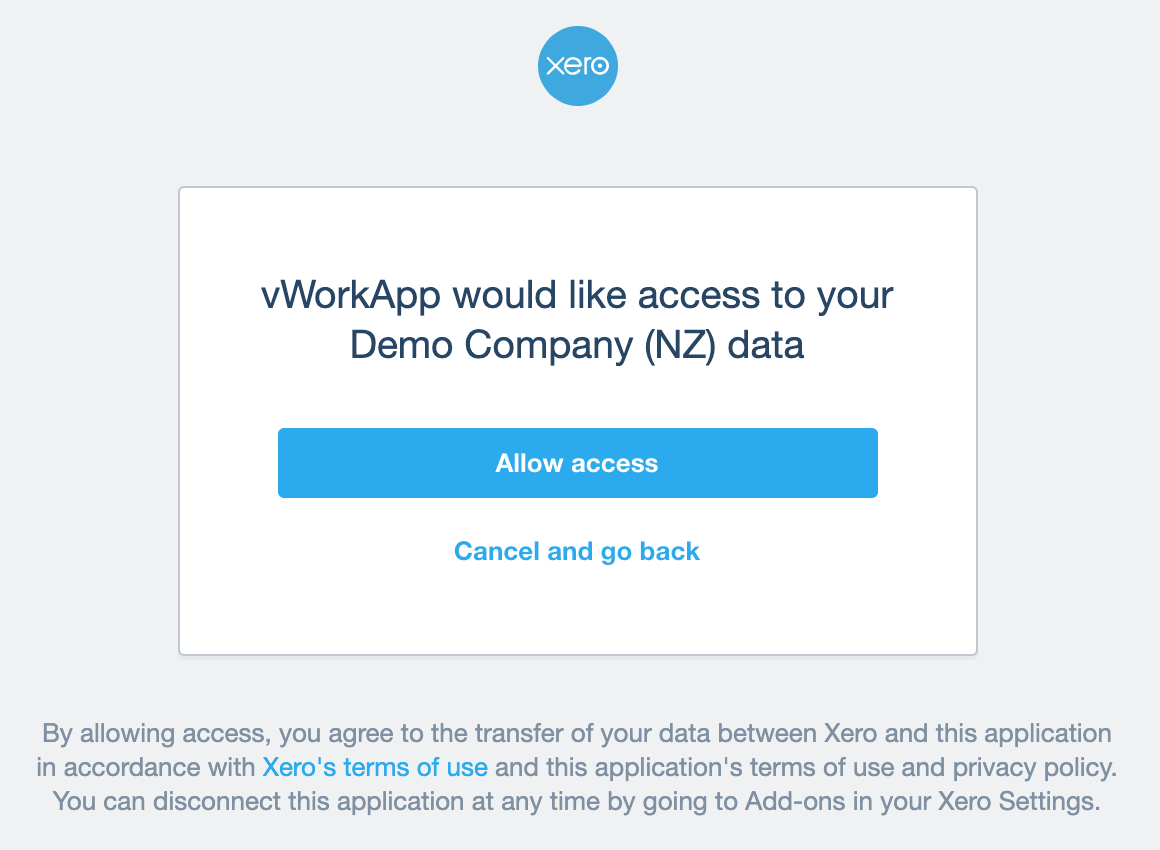 4. Once Authorisation is complete, you will be redirected back to vWorkApp where you select a few more settings (what currency to use, which account to use, how often vWorkApp should upload invoices to Xero, etc…) Once this is all complete, click "Save".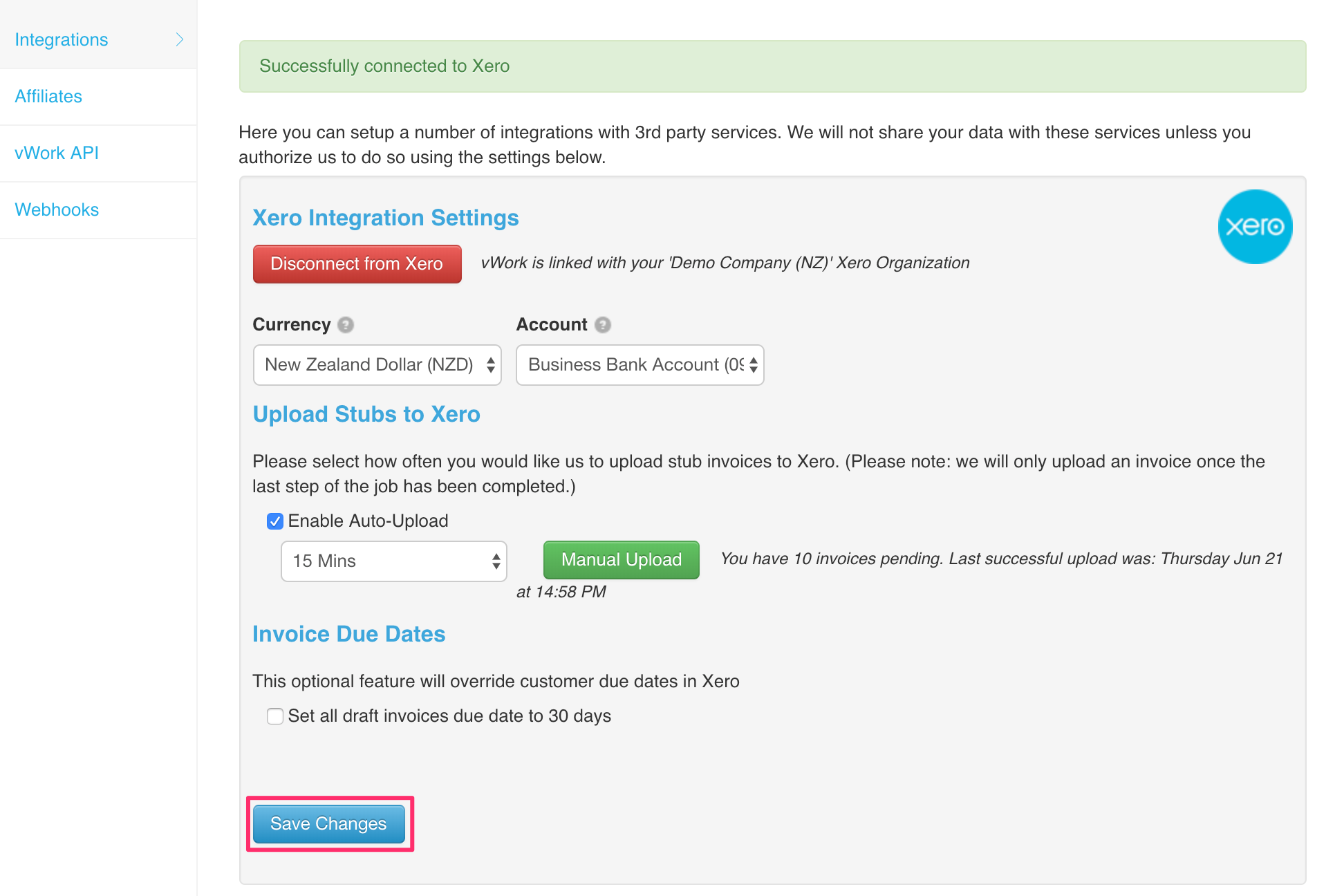 5. Congratulations, you have now successfully connected your vWork account to your Xero account.
Importing Customers
At this point any jobs with invoicing line items present when they are completed will create a draft invoice in Xero. However, if you want them to reference an existing customer in Xero, you will need to import your Xero customer information into vWork. Instructions on how to do so, can be found here: How do I get my customer info from Xero to vWork?