What is the Portal Map?
If your service provider allows, You can view your jobs on the vWork portal map.
This will show you the job status and location in real time (depending on phone and GPS accuracy).
This is a great feature providing the ultimate in job detail and tracking for you.
How do I use the Portal Map?
Just click on the map tab in the portal.You will see any active jobs, if they have geocoded addresses.
You can zoom in and out and drag the map as normal.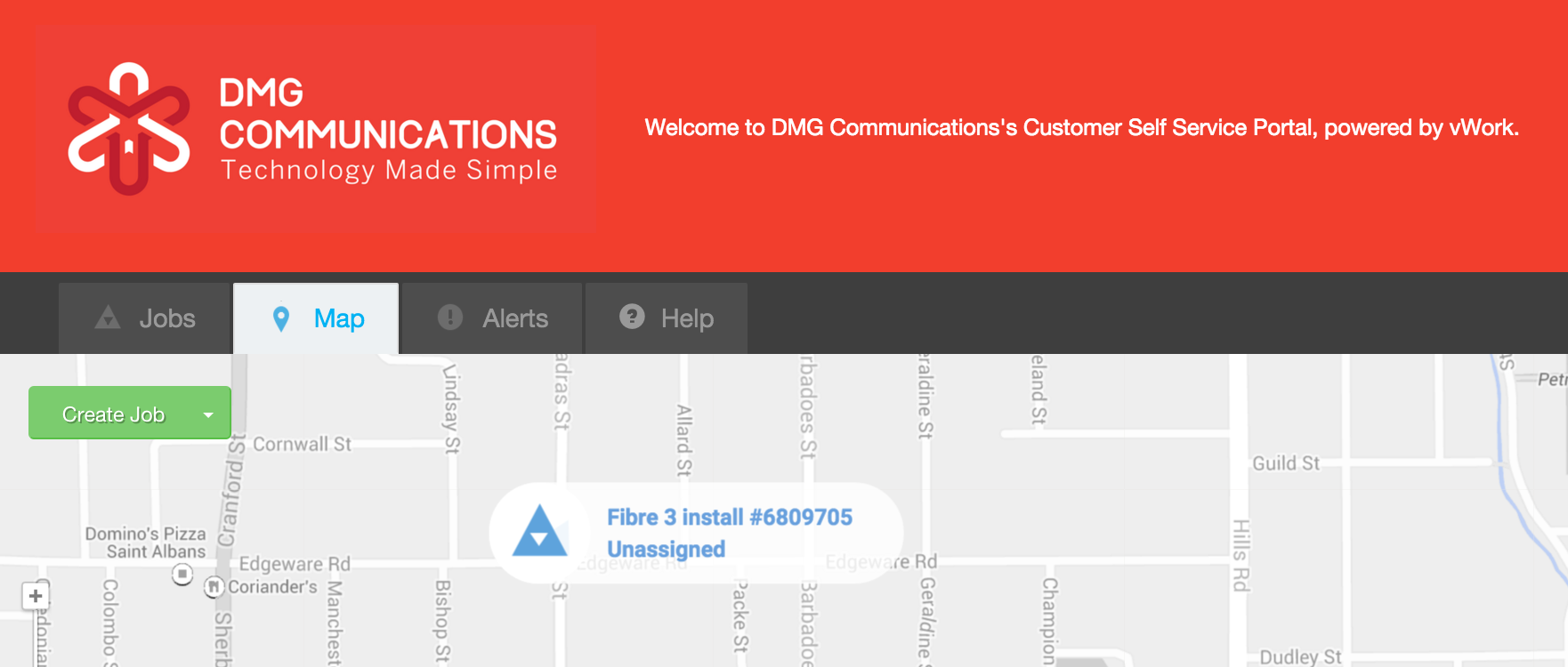 | | |
| --- | --- |
| The job icon will show job info and status. | The worker icon looks like this: |
Why doesn't my job show on the map ?
Your job addresses need to be geocoded, so the job address has this symbol:

When a job address is not geocoded it will not show on the map. Geocoding means Google maps can recognize the address in the job. We have more detailed information on geocoding and map addresses in an article here.
One thing also to note is that if your driver or worker has not checked in with GPS for 30 minutes you will not see them on the map.

Getting more Job Information
You can expand the job information tab on the right to see job details and If you have multiple jobs on the go, the map can also show you arrows between your jobs, indicating a suggested travel path and order, as below.

Please note: For privacy reasons our displayed accuracy of the worker location is approximate to within 500m.