To show a job on the map it must have at least one geocoded address.

In this article
What are geocoded addresses?
Geocoding (sometimes called forward geocoding) is the process of converting locations - such as a street address, building, bus stop, landscape feature, or similar - into geographic coordinates (latitude and longitude) so you can find them on a map. vWork needs a least one Geocoded address saved in a job step or with an Asset to show them on a map.


How do I make sure my addresses are geocoded?
If the address is geocoded in vWork, it will have this symbol:
When you begin to type the address in the Address field of a Job or Asset, Google will automatically suggest some Google geocoded map addresses for you to choose from. These display in a drop-down list. When you select an address from this list the address is added to the step as a Google geocoded address.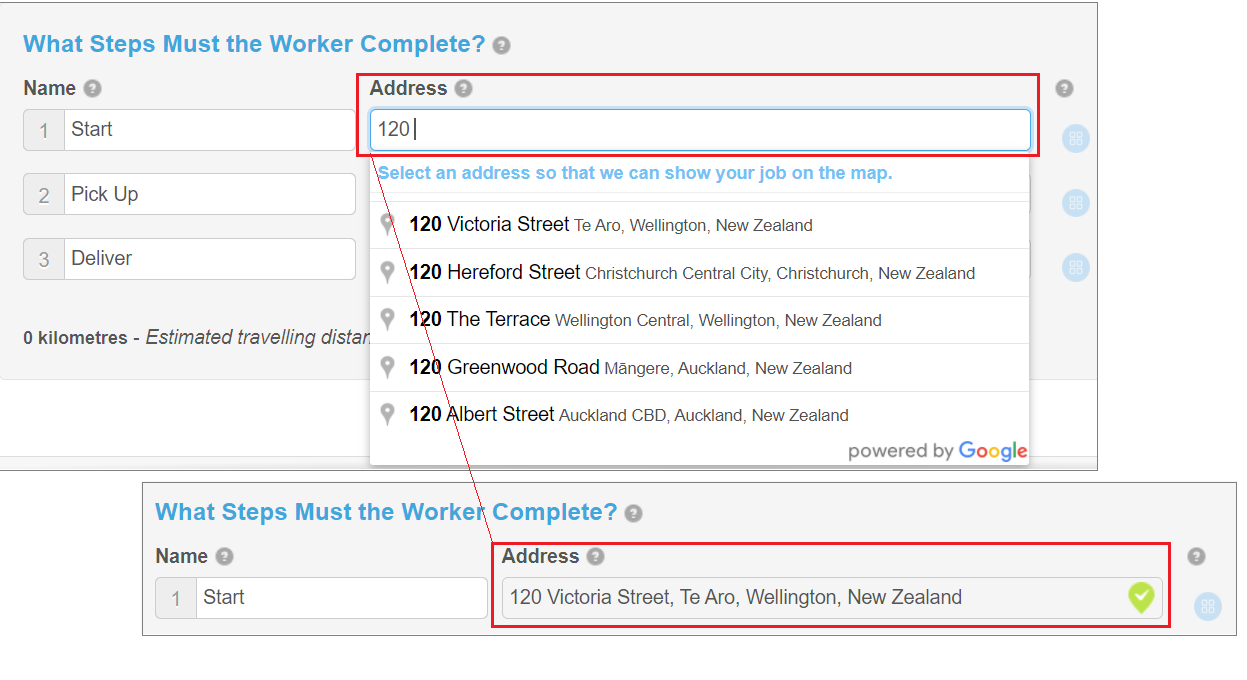 Tip: If you copy and paste an address into the field, sometimes you can back-type on the address to get it to geocode properly.


Note: If you only have the latitude and longitude for a job step you can use this instead of an address. Please see the article Can I enter GPS Coordinates instead of a street address? for more information.
Why should I use geocoding in my addresses?
Geocoding your addresses ensures the job will appear on the map and will link it with GPS for easy mapping, tracking, and directions.
In order to show a job on the map, it must have at least one geocoded step address. Geocoded steps are steps where the address was selected from one of the suggested options from the drop-down list. These will have a green tick next to them once selected.