1. Go To the vWork login page here: go.vworkapp.com
Login with the email and password provided to you.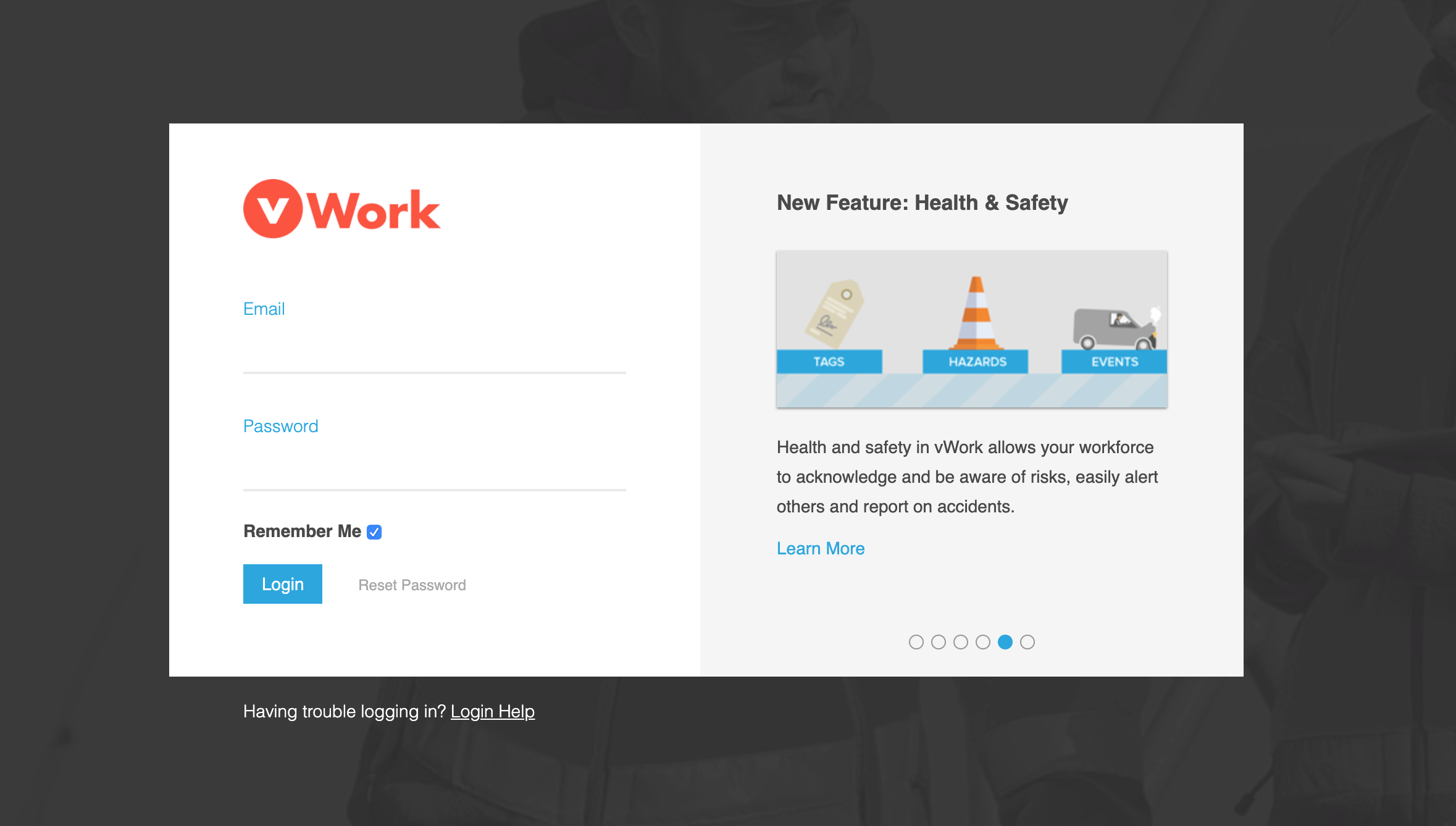 2. Click on to the Schedule page as shown below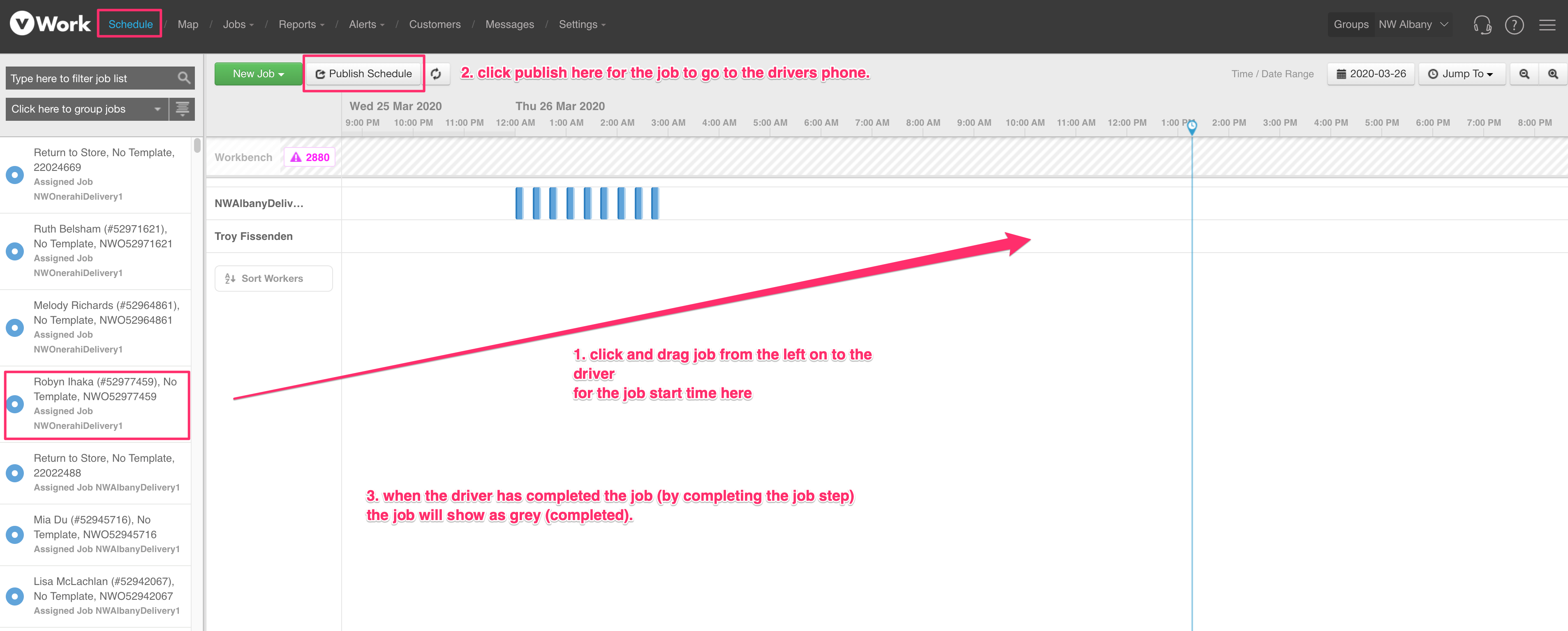 3. Then you can click on un assigned jobs from the left and drag them to your chosen Drivers lane as shown above.
We have a quick getting started with Scheduling video below to run you through the basics below: